Ransomware is a type of malware that encrypts the victim's files or prevents them from accessing their system. It is often delivered via phishing emails, usually masquerading as a file from a trusted source such as your employer, bank, or school. In this type of attack, hackers will demand payment from the victim to restore access. The attackers will often include instructions on how to make the payment and get the decryption key.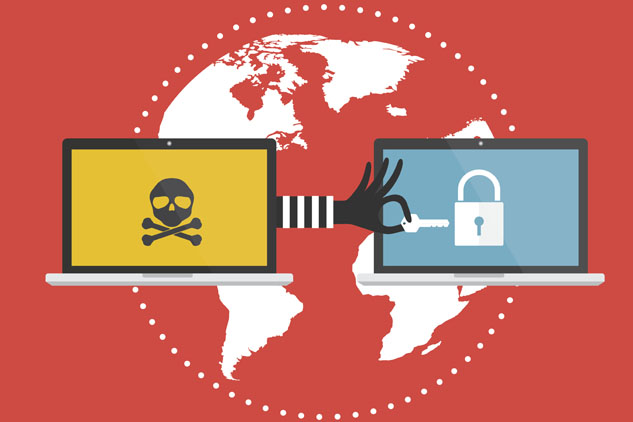 The Rise of Ransomware During Covid-19
Cybercriminals are increasingly switching to coronavirus-themed lures in a bid to exploit people's concerns over the pandemic and the safety of their loved ones. Consumers and employees are highly likely to click on covid-19 themed ransomware emails due to high levels of anxiety people are dealing with during these tough times. Also, a lot of people are working remotely and the weaker security on home IT makes it easy for cybercriminals to deliver ransomware via phishing emails.
New Types of Ransomware Attacks During Covid-19
New attacks are targeting individuals as well as healthcare organizations in the US and Europe. Covid-19 phishing emails made to look like they are originating from legitimate sources such as the Centre for Disease Control (CDC) and the World Health Organization (WHO) are very common. However, if you look closely, the address is a little different. For instance, a recent phishing email from a sender purporting to be the CDC originated from an email address cdc-gov.org instead of cdc.gov.
Hackers are also deploying a new strain of ransomware disguised as legitimate contact tracing apps. These apps, once installed on a device, will encrypt the files and lock users out of their phones. In Canada, two fraudulent websites offering a fake version of a government-sponsored contact tracing app emerged days after Prime Minister Justin Trudeau announced that the federal government was working on a contact tracing app.
How Organizations and Individuals Can Increase Protection
The Covid-19 pandemic has created a new environment for attackers to double-down on ransomware. Attackers are using a wide range of ransomware tools to stall operations for different types of organizations. Below, we look at some of the steps organizations as well as individuals can take to improve protection against ransomware.
Use a VPN
A Virtual Private Network (VPN) is one of the most effective ways to secure your data online. This app adds a tunnel to protect your online traffic. Using a VPN provides an encrypted connection that masks your IP address and protects you from hackers trying to access your data.
Don't Give Out Personal Data
Avoid giving out sensitive personal or company data when answering emails, unsolicited phone calls, text messages, and instant messages. Cybercriminals will often try to gain intelligence for attacks by pretending to be from IT or trick employees into installing malware. Organizations should also employ scanning and filtering on their mail servers. This will help scan inbound emails for known threats and block suspicious attachments.
Employee Training
Businesses, large and small, are equally likely to be the target of a ransomware attack. In most cases, successful ransomware attacks in business organizations stem from human error such as an unsuspecting employee clicking on a phishing email. Employee training is important when it comes to defending against ransomware attacks. Give your employees a practical guide on how to spot Covid-19 website links and email attachments that could contain ransomware.
The Covid-19 pandemic has made life difficult in a lot of ways. For instance, malicious software that uses encryption to hold data for ransom has increased as a result of the shift to remote working. During the coronavirus crisis, cybersecurity has never been more important. Fortunately, you can easily mitigate the threat of ransomware with the aforementioned solutions even as you continue to work remotely.