The impact of social media on the marketing of products, services, and business brands has been huge and overwhelming in the past few years. Thanks to this powerful impact brands and their relationship with the consumers underwent several changes. As every business irrespective of the size, niche and category find social media as helpful channel to reach out to the customers and prospects with the least difficulty, the impact is not going to fade anytime soon.
Social media presence in more ways than one made the traditional marketing channels less relevant. While all the traditional media and advertising options are cost-intensive and are often out of affordable reach of the small enterprises, social media came as a viable low-cost and highly effective option for them. By using social media platforms like Facebook, Twitter, LinkedIn, Instagram, Pinterest, and a few other brands can decrease their advertising and marketing cost to a great extent.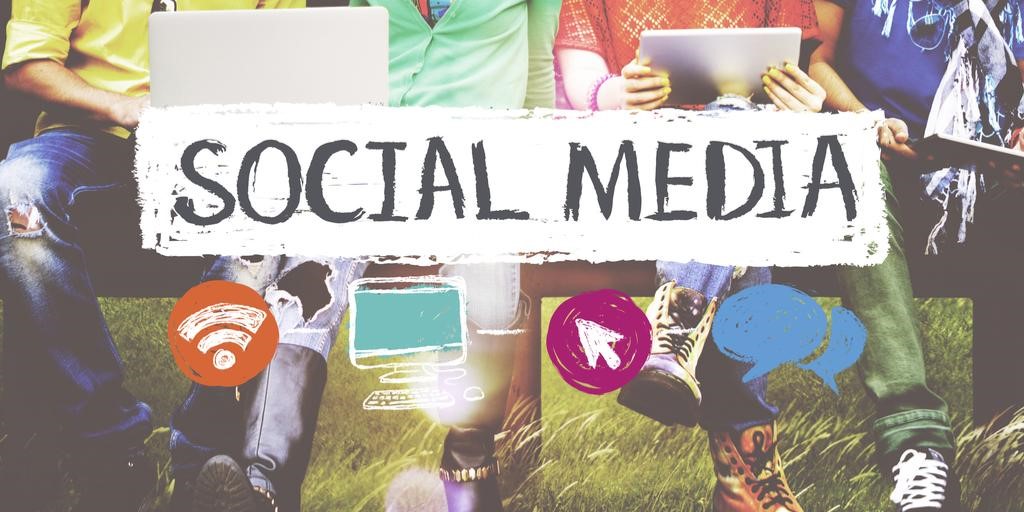 Apart from the direct content marketing and outreach to the customers, social media can help brands tapping on the market trends, customer sensibilities, demands, and market dynamics. By using social media analytics tools and by constantly evaluating the audience interactions, brands can easily understand the demands, preferences, and constraints of their customers.
Key Social Media Benefits for Marketers
Social Media platforms have emerged as the most engaging and interaction driven platforms for marketers and their target audience. The best thing about the social media marketing is that it allows you to present your marketing contents and messages in a natural and engaging manner, unlike the traditions ads. Whether you are into app marketing or into retail or in real estate promotion, social media presence is a must in your marketing strategy. Let us have a look at the key benefits of social media marketing for brands.
Improved Customer Insights: Social media channels allow businesses better and richer insights about their customer's behaviour, intents, and preferences. Social media easily allows the brands to see the opinions of the potential or target customer's opinions and reactions.
Wider Reach to Customers: Once the business knows about the customers they can easily address them with content and messages meant for them. Social channels also allow marketers to make a network with the intended customers.
Enhanced Customer Service: Social media allows business brands to quickly respond to customer issues, grievances, queries, and various concerns. With instant or fast-paced query handling and solutions to various issues and grievances, the brands can deliver meaningful assistance to their customers.
Cost Efficient: For all those business brands that experience constraints on marketing budget, social media platforms come as an effective solution. Social channels offer the most cost-effective solution to promote business offerings and reach out to the intended audience. Almost all the leading social media platforms come as free platforms that can be utilised by marketers and individuals alike.
Social Media Marketing is Highly Scalable: Social Media platforms are also highly scalable marketing platforms that allows starting with a zero budget and basic strategy that over time can be scaled up to extensive content marketing and paid ads to campaign on the same social media platforms.
Staying Connected: Thanks to the always-on nature of social media platforms, businesses can always remain updated about the fast-evolving customer preferences, lifestyle factors, constraints, and available resources.
Building Brand Awareness: Thanks to social media, any less-known business brand can establish brand awareness on a global scale just by using content marketing and regular social media engagement.
Business Conversion: Enhanced exposure and continuous engagement with the audience helps the business brands to push for better business conversion and sales. Social media channels help business brands getting in touch with their intended customers more easily bypassing the clamors and clutters.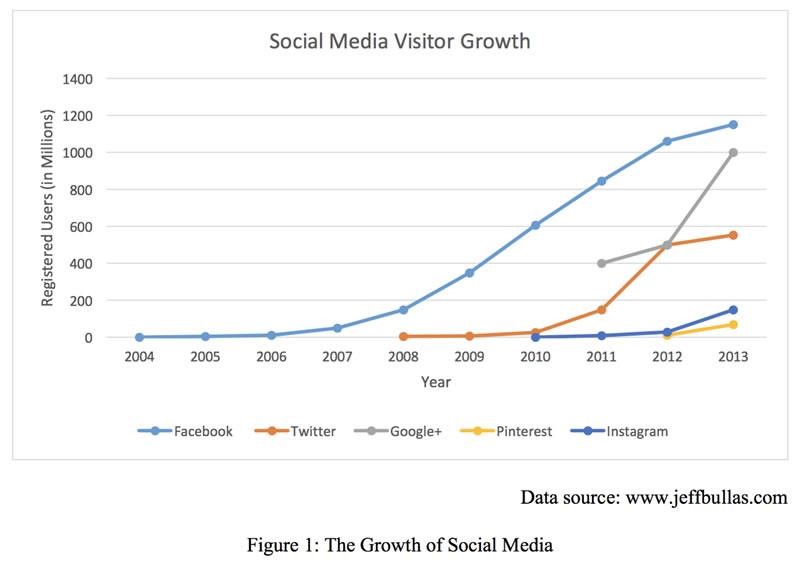 Considering the Platform Options and Uses
The typical social media terminologies such as  "tweets, "shares", "likes," "posts", etc have already been part of the mass psychology. As a vast majority of the Internet users are now engaged on social media platforms, any business catering to the web audience cannot undermine the role of social media in creating avenues of outreach and business conversion.
But social media platforms span across several different and unique channels. Each of these platforms is unique in many respects. Not all channels are appropriate for every business brand and business needs. For example, Facebook and Twitter are great platforms for a general audience and for that matter, for almost all business brands focusing on social media presence. LinkedIn is great for tech brands, professional services, and business to the business audience. Instagram and Pinterest are great for businesses like travel, fashion, interior decoration, jewelry, retail, and other niches focused on visual contents.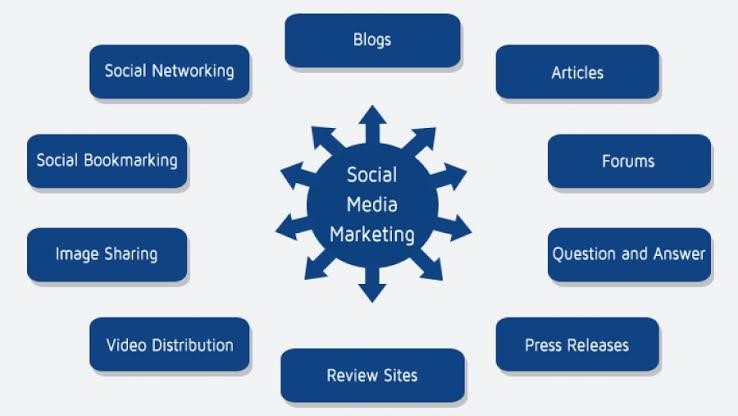 The Evolving Importance of Word-of-Mouth Marketing (WOM)
Word of Mouth communication has been a powerful mode of communication throughout history after its origin in the agriculture age that allowed close interactions between the producer and the trader. Such communication actually allowed businesses of that era to have a deeper understanding of the customer preferences about foods and beverages.
Now, even in the modern era, such simple and effective communication between businesses and their customers has proved to be highly effective with wide-ranging benefits. Social Media channels particularly renewed the scope of word of mouth marketing with new rigor and vigor. The comments in social media posts and ensuing conversations are opening up new avenues of communication to impress and convince customers in a natural manner.
Social media is increasingly becoming the community place for everyone to discuss and share their opinions on every aspect of life ranging from politics to local events to business brands. This is where present-day marketers can capitalise the opportunity of connecting with their audience.
Conclusion
Marketing in the modern era seems quite impossible without the impact of social media. Whether the big brand multinationals or next door local store, for every business social media, is opening up never-before opportunities.
Author Bio:
Atman Rathod is the Co-founder at CMARIX TechnoLabs Pvt. Ltd., a leading web and mobile app development company with 13+ years of experience. He loves to write about technology, startups, entrepreneurship and business. His creative abilities, academic track record and leadership skills made him one of the key industry influencers as well.
Social Links: