Once you decide to create a website using the WordPress CMS, or content management system, the journey has only begun. There are hundreds of thousands, if not millions, of WordPress themes to choose from. Each one has a unique style, layout, functionality, and even a small list of various add-ons. Some can be customized, some can be restructured from the ground up, and others are more proprietary with little personalization.
How do you choose which theme is best for your business? What should you be looking for and what should you avoid?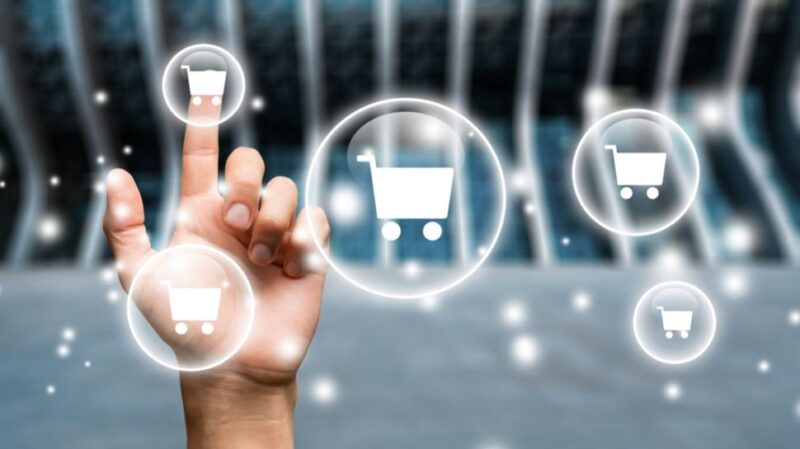 6 Tips for Choosing the Right WordPress Theme
Ultimately, it will be up to you and your web development team to decide which theme works best for your project. However, there are certainly some things you should consider when choosing an e-commerce WordPress theme.
1. Play Around With It
The theme is the foundation of the entire site, and it can make or break the entire experience. Some themes are designed poorly and can bog down the site. Others may look pretty but have little to offer in terms of functionality and navigation. You don't want to frustrate your site visitors before they even have a chance to look around.
If and when you find a few themes you like, be sure to play around with them a little bit before deciding which one to use. You should be looking for an attractive yet lightweight theme that does not affect performance.
To determine eligibility, you can install themes on a test site before going live with the main one.
2. Pay Attention to the Design
For the most part, themes adjust the layout and overall design of a website, while plugins and add-ons introduce more functionality. When choosing a theme, ignore add-ons initially and pay attention to the visual design.
This is especially the case if you have a good web development team. They can install and configure pretty much any add-on or plugin to work with your site, and may even be able to develop a native plugin from scratch. So, there's no need to consider functionality until later.
That said, you should be paying attention to interactive elements in the design, such as navigation menus, animations, image carousels, and other visual content.
3. Choose Your Customization
Some themes come with a backend tool called a theme editor, many of which have a drag-and-drop interface. In short, it means you can make adjustments to the theme and design without developers after it is installed on your site. It's an incredibly helpful tool if you want to handle most of the customization yourself. However, it will lock you out of a lot of options and opportunities.
There are some other options for customization support. The most basic is a theme that is customized using traditional code from a web development crew. You will have much more control over what is changed and how it looks, but you will need the support of a third-party team unless you have an in-house development crew.
The other option is to choose a theme that can be integrated with third-party tools, such as Elementor. By installing a compatible theme on your site, you can make adjustments and customize the appearance through the third-party tool.
All of these options allow you to control the way your site works and looks, but they are fundamentally different in terms of how it's done. Decide which customization system you would like to use early on, as it will make choosing a theme much easier.
4. Don't Forget Security
Ransomware and malware attacks have risen amidst the pandemic. Even so, WordPress is no stranger to phishing, malware, and brute-force attacks, especially on the administrative access page. The platform has come a long way over the years, and security has grown stronger and better.
Unfortunately, themes and plugins can create vulnerabilities and weaken security if they are not designed and secured appropriately. It is something you should consider when choosing a theme, particularly when it comes to developer support. You should choose themes that are regularly updated, alongside WordPress, and that have a long track record of positive support. Outdated themes or themes that are no longer actively supported should be avoided.
Besides, there are more secure ways to handle authentication for WordPress, and some of these solutions can be added by installing a plugin. Suppose the site handles sensitive data — such as customer details and payment info — which most e-commerce and business sites do. In that case, it may be necessary to install an IDM (identity access management) system.
5. Responsive Is the Only Way
A desktop PC is not the only platform your customers will be viewing the site on. Mobile now owns a significant amount of web traffic, as nearly everyone has a smartphone these days. Therefore, it's important to choose a theme and overall visual design that has responsive elements. This means everything dynamically changes to match the device users are browsing on.
In other words, responsive design is no longer optional. The good news is that most WordPress themes are responsive. However, there are still themes out there with a fixed design, so be sure to avoid them entirely. If you do not understand the difference, ask for some examples from your web development team.
6. Free vs. Premium
There are tons of free WordPress themes out there, just as there are tons of premium and paid themes. There are also freemium themes, which offer a small segment of the design for free, and you must pay to unlock the rest. Many people get caught up in a debate trying to decide which is best.
The reality is, it doesn't matter. Many free themes are designed well, offer an excellent array of customization, and are well-supported. There are premium themes that are just as excellent, but some are designed terribly and have poor support.
It doesn't matter which type you choose. You should be looking at the design, above all, and whether or not it works for your business. Furthermore, consider the support and longevity of the theme. Is it regularly updated? Finally, consider the performance and additional elements, like navigation menus.
Don't get stuck in a debate about which is better, because it doesn't matter. You can find good themes on both sides of the argument.
Take Your Time
It may seem like you need to rush, choose a design, and get the site live as soon as possible. While moving fast may be initially good for business, it can also lead to mistakes, like settling for a poorly designed WordPress theme.
Instead, take your time and consider the options you have available. By all means, set a deadline and work with your developers to meet that date. However, don't rush the process. You may need to cycle through several themes before you find one that works for your business.
Eleanor Hecks is editor-in-chief at Designerly Magazine. She was the creative director at a digital marketing agency before becoming a full-time freelance designer. Eleanor lives in Philly with her husband and pup, Bear.