Projects these days have some inherent complexities involved. Cross-functional teams at geographically spread locations and above all the demanding clients make the task of project management a challenging one. However, numerous training programs and certifications guide, train and develop aptitude in managers for managing complex projects.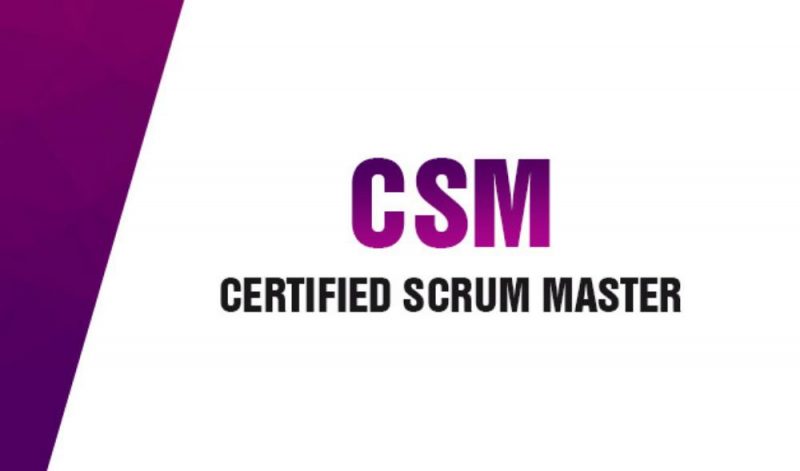 CSM: An Introduction
Certified Scrum Master® (CSM)® Course is one such program with full recognition and acceptance globally. With this course, you learn about team management, relevant actions and result oriented task framework.  Furthermore, it ensures that the project manager develops the ability to keep the team isolated from internal and external aberrations and maintain focus on the team goal.
CSM certification is generally a training event spanning over two days, after which the candidate needs to clear an exam. Also, on gaining the certification,  after every two years, the holder needs to renew the certification.
Who should one go for CSM Certification?
It is for anyone or everyone who wish to implement Scrum effectively in their organization. Equally beneficial for leaders and team members alike, there are numerous compelling reasons to opt for it.
While there is no fixed target audience for it,it is ideal for people involved in projects or product/service delivery teams or anyone else who wishes to pursue a career in the same. Professionals who generally opt for this certification are:
   Business Analysts
   Team Leads
   Project Managers
   Software Engineers
   Testers
   Quality Assurance Teams
   Project Managers etc.
This course and the subsequent certification are a great way to enhance your skills and get your resume noticed by recruiters. We elaborate its benefits further, with 6 compelling reasons to go for this certification.
 Top Notch Certification in the IT industry
It will open career opportunities for you that never existed before. High in demand in the IT industry, the recruiters understand its importance and so should you. It is a prominent indicator for companies that your skills, temperament and knowledge are agile and immensely beneficial for their organization. With it, you learn how to meet the organisational objectives while offering superior customer value to the customers.
 Leverage Scrum skills for organizational benefits
The course will help you to learn and implement the agile framework effectively in your team and organization. If already experienced in Scrum, the certification will add up to your existing knowledge, letting you take up more significant challenges successfully. It is of immense benefit in more prominent organizations with large teams. Moreover, the determination and commitment it adds to your approach is genuinely its most significant advantage.
 It's a trend that is here to stay
All major companies across the globe are moving towards Agile. In a scenario where product life cycles in the IT industry have undergone a drastic shrink, innovation and timely delivery can only ensure that the organizations can meet customer's expectations. Moving towards Agile is an excellent decision of the companies as they adopt a methodology that brings rapid benefits.
 Letting the customer remain the King
It is understood that the sole objective of any organization is to satisfy the customer throughout the customer journey. In this process, even the minutest customer touch-point is vital and to be given due importance. Only then, we can have absolute customer satisfaction. The course teaches you how to maintain transparency in the project and provide regular updates to the customer.
 Avail continuing benefits
The certification adds a fresh perspective to your mindset in addition to your existing knowledge. It has a high impact as far as the success factor of your project is concerned. You learn to communicate and implement within your team and your organization attractively and purposefully. The benefits of the certification are long-lasting, not only for you but for your organization as well.
 Increased focus on ROI (Return on Investment) aspect
Whether it is your customers or your organization, project risk always remains the biggest concern. Furthermore, delay in projects also affects the return on investment for all the stakeholders. Regular feedback and appropriate remedial steps ensure that the ROI does not suffer and the accuracy of the project deliverables are maintained.
Certified Scrum Master® Training will transform you into employees that are high in demand and draw higher salaries. Its benefits are sufficient for you to enrol in the certification today.