Making the decision to start your own business is perhaps the most exciting decision you will ever make. Who knows what the future has in store? Many have trodden this path before and gone on to lead great corporations within a decade. Ambition is a drive that is built into us as humans and the desire to create is strong.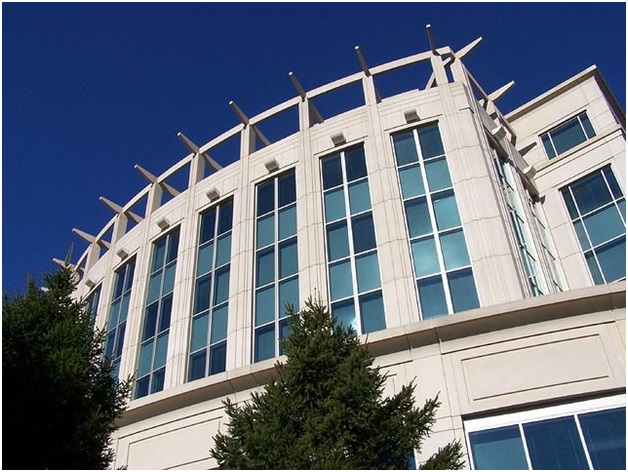 From the very beginning, staff will need to be employed and a perfect environment created for them so that they can perform at their best.
Office spaces are no longer the drab, soulless places they used to be. Now we are blessed with wireless technology and cloud based applications, employees are no longer tied to a single desk. The office may also contain a place for people to eat and relax during breaks and casual meetings.
Nature and art play their part in new surroundings as office plant rentals have taken the worry out of selecting the perfect foliage for your futuristic space.
Below is a list of what are arguably the most inspirational offices anywhere in the world.
Red Bull
Value is placed on recreation time at red bull headquarters in the West End. Take, for instance, the reception area that also functions as a bar in the evenings. The offices house about 100 workers and have tried to achieve a living room feel, rather than a corporate one. Table football and table tennis are just a couple of games that the happy employees play during the downtime.
Selgas Cano Studio
Set in the woods of Madrid, the ultra modern studio is a treat for the eyes. Staff are surrounded by inspiring and incredible views from the glass walled building, taking in nature at every turn. It isn't on the scale of Googleplex but deserved a mention.
Google
Situated in Mountain View, California, Google has built a whole complex – or should I say Googleplex? – that is accepted worldwide to be the number one spot for employee inspiration. This isn't the only location that Google has blessed, however, there are over 60 more worldwide. Staff are happy to find restaurants and cafes throughout the complex. There are snack stations to keep employees topped up within a short distance of any office and swimming pools for a lunchtime dip. A workout at the gym gives welcome release from the days grind; yes they do have to work there too. If an office needs to be inspirational, this is a perfect and probably the number one example.
Living Social DC
Here, the designers have tried to create  large open spaces for their employees. Using lots of greenery, one may feel they are in the local park rather than an office. As with the other best offices, great attention paid to recreation facilities.
Pixar
Pixar is a subsidiary of the Disney corporation that is tasked with bringing animations to life and creating incredible and touching movies. Take Toy Story, for instance. It is probably the highest grossing animated movie of all time with two more installments created to follow the original. Based in California, Pixar call their complex a campus and employees use scooters to get around. Pixar use a lot of artwork on the wall to inspire their own computer artists. There are ample places to find snacks and meals. Play basketball, or go for a dip in the pool at the end of the day. Pixar is up there with the best.
Perhaps one day your business will be successful enough to offer your employees inspiration and surroundings such as those above. Or is those businesses so successful because of the surroundings? It's worth thinking about.