Accidents are always serious things to deal with, whether they're minor mishaps or life-threatening predicaments. They can happen anywhere – at home, in the workplace, or on the road, so it's important to make sure you're aware of all the necessary precautionary measures just in case the worst should happen.
You should also know what to do if you're involved in an accident, no matter how small. In some cases, you may need assistance from an accident lawyer in Los Angeles to help you make an insurance claim or pursue legal actionafter the event.
It's a necessity to keep calm and have a presence of mind in the event of an accident, so you can remember the steps you'll need to follow to avoid further injury, get medical help as soon as possible, and obtain legal assistance following the event.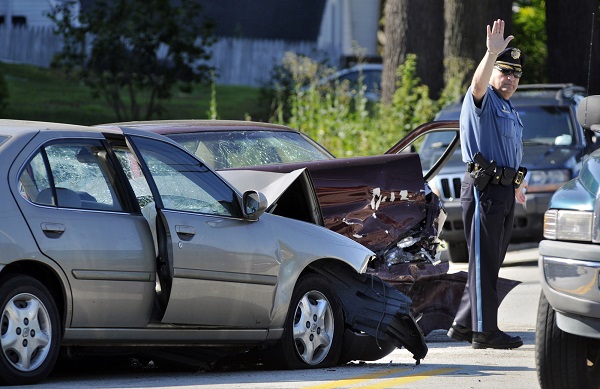 Workplace accidents
While businesses and companies are always reminded to make sure they comply with labor laws and regulations that ensure healthy and safe work places, accidents and illness may still occur. Some of the most common types of injury or accidents in the workplace are trips/slips or falls, manual handling/lifting accidents, and electrical incidents, all of which may cause sprains and strains, back injury, head injury, neck injury, and illnesses like occupational asthma, deafness, and vibration white finger/hand-arm vibration syndrome (HAVS).
A no-fault insurance is part of workers' compensation, so employees should be given appropriate and immediate medical and disability benefits if they get injured or ill as a result of their work.
In the event of an accident in the workplace, everyone should be taken to a safe location, first aid or further medical attention must be applied, and the situation should be assessed. After recording the details of the accident, supervisors should immediately report any work-related injury or illness to higher-upsor the company's insurance carrier.
Home accidents
Accident prevention often begins at home, and adults are expected to observe basic safety measures to ensure that children and other family members do not get into accidents. Burns, scalds, and cuts are common injuries among young children; more serious ones like choking from small objects and poisoning can also occur. Fractures are also highly likely among older children.
It is important to have a complete first aid kit in an accessible place in the house at all times for treatment of minor injuries. Everyone should also know where the list of emergency numbers are posted so they can immediately call for help when an accident occurs.
Road accidents
Road accidents like car crashes, vehicle collision can happen anytime, often causing injury, which is precisely why it is important to get the right insurance for your vehicle to avoid paying for damages or at least keep costs to a minimum.
In the event of a road accident, it is important to assess any injuries and immediately call for the emergency services if necessary. If injury is not apparent and the damage is minor, the vehicles should be moved away from traffic if possible. Both parties should stay within the vicinity, or else they may face serious legal consequences.
The incident must be reported to the police, witnesses must be retained for their accounts, and photographs of the vehicle damage must be taken as evidence for making accident claims later. Drivers should make sure to exchange details, especially all insurance information, and take note of the investigating officer's contact details in case their insurance agents or lawyers need to get in touch with him.