Web hosting services are more affordable than ever. There is always a plan available for every budget that offers the right set of features and service requirements. Of course, there is nothing wrong with trying to save as much as you can on web hosting too, as long as you don't sacrifice performance and features along the way. In this article we'll discuss some money-saving tips you can use to get yourself an even better deal!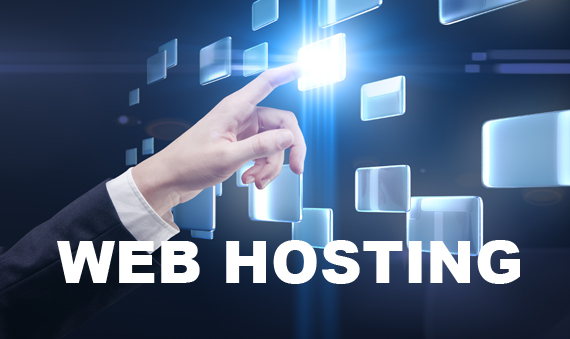 Free Domain Name for Life!
One of the easiest ways you can save on web hosting is by saving on a domain name. This is an easy £12-per-year saving that most – if not all – web hosting companies now offer. In fact, you can continue to use the domain name for free for as long as you are hosting your websites with the company. Some even let you transfer it out after a certain period.
Before you go ahead and claim a free domain name, however, there are a few things you need to know. First of all, make sure the domain name is yours to keep even when you decide to switch hosting services. There will be a price to pay should you decide to transfer, so check how much it will cost before making any purchase decision.
You also need to be extra certain that you can transfer the domain name easily when you need to. Some hosting companies retain ownership of the domain names they give to users for free, which in turn means users can't transfer their domain names without paying a hefty fee. Read the terms of the offer and you should be able to save on this one without having to worry about future problems.
Choose a Longer Billing Cycle
I used to prefer monthly billing whenever I sign up for a web hosting service. With monthly billing, I don't have to worry about the rest of my service term when I decide to switch web hosting services. However, web hosting companies are so reliable nowadays, there is actually no need to stick to short billing cycle.
Choosing a longer billing cycle can help you save up to 50% on your web hosting cost. Yes, it's really that easy to cut your hosting cost by half. You can even get a couple of months free as part of the deal. An annual billing cycle is ideal, although you can go for bi-annual billing and get more discounts with popular web hosting companies.
Check the money back guarantee before making a purchase decision. Hosting companies are fighting for your business in a very competitive market, so it is not surprising to see up to 120 days of money back guarantee coverage on new hosting accounts. Another thing you need to double-check is the company's refund policies.
Consolidate Multiple Websites
Even the most affordable hosting services now support multiple domain names and websites. Instead of paying £4 per month for every website you own, you can save a lot by getting a $5-per-month hosting which includes unlimited add-on domains, MySQL databases and FTP accounts. The cost of hosting each individual website is substantially lower when they are all using a single web hosting account.
When you have hundreds of websites to host or you are running resource-intensive websites, reseller hosting and VPS plans are the options to look into. I used to have 5 hosting accounts at £3.95 per month each. A few years ago, I decided to move to a £20 VPS and consolidate all of my websites onto one very capable virtual server; it was the best hosting decision I ever made.
Reseller hosting and VPS' offer better overall performance and more control. VPS' can be difficult to handle if you are new to it, but there are plenty of GUI-based server management tools to use too. Managed services are also available, although they are usually sold at higher prices. I not only pay less for the hosting services, but my websites are performing better too.
Ask for a Discount
This last one is actually very, VERY simple: ask, and you shall receive. As I mentioned earlier, the web hosting market is as competitive as ever. There are coupons and discounts all over the internet, but most of them are for new customers. What about when you need to renew the hosting service? Sometimes, all you have to do is ask for a discount.
Get in touch with the hosting company and ask if you can get an additional discount on the renewal. Don't go to far by 'threatening' the hosting company and saying that you'll move to another service provider; trust me, it doesn't work. Besides, moving several websites to a new hosting service is a time-consuming thing to do.
Instead, let them know that you are happy with the service and will very much appreciate a discount on the renewal fee. You can get anything from 5% to 20% just by asking for a discount.