Kickstarter is a fantastic way for startups to generate some much needed investment. The concept is fairly straightforward. It works using a crowdfunding system. As a startup, you would pitch your potential product to your online community. You would write an impassioned speech about why you needed this investment and how it will be used. You'd ask people to invest, or 'pledge' a donation to help fund the project. You set a target, and people will only part with their money if you hit that goal.
It is an amazing idea and one that has been highly successful. It changed investment in the same way that AutoTrader changed the way we sell cars and machinery. It takes the concept of investment and moves it online. There have been some incredibly successful campaigns over the last few years. Many have registered donations well into the millions. If you're running your own startup, you can use these as inspiration. Kickstarter may be a viable platform for you. Learn from these success stories and see what you can implement into your own business plan.
Pebble, smartwatch
Target: $100,000
Reached: $10million
Before Apple unveiled its revolutionary Apple Watch earlier this year, there was Pebble. Pebble was the first major smartwatch to hit the internet. This e watch is customisable with apps that you download on your Android device or iPhone. It was the first watch that could sync seamlessly with your mobile device. It makes use of fitness apps, which (if you ask us) is where the smartwatch will really excel.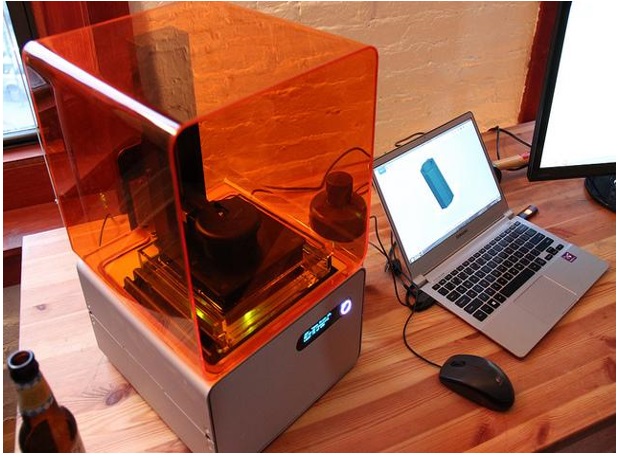 Thanks to Keith Simmons for the image
Form1, 3D printer
Target: $100,000
Reached: $3million
We've all heard of the impressive technology behind 3D printers. They have the ability to conjure objects from the air. Many tech critics claim it will change the way we live. It has certainly revolutionised many industries in the business and health sectors. However, we have yet to see the impact on our everyday lives. The creators of Form1 set out to change that. They created a 3D printer that would work in our homes. They built a powerful and high resolution printer for our home desktops. If there's one thing that's certain, it's that people love gadgets and they donated in their thousands.
Ouya, games console
Target: $1million
Reached: $8.5million
The world of gaming has had the best fortune when it comes to Kickstarter. Most of the top ten highest grossing campaigns have their roots in games. We'll look at more in a second. The most successful of all is Ouya, a new games console powered by Android. It offers a new realm of gaming, by opening up the system to developers. The open design means owners can build and modify the games while they play. It could well be the games console of the future.
Games
Kickstarter success stories are dominated by gaming. The Ouya we mentioned above is just one of those. It's not just the consoles that do well however, it is also the games themselves. Games such as Eternity, Double Fine Adventure and Wasteland 2 have all generated over $1million. This is thanks to the huge online gaming community. Many of these games are built by independent developers who don't have the huge budgets of Halo and Call Of Duty. It is an inspiring story that people love to get behind. You too can tap into a community to raise money from crowdfunding.
Reading Rainbow
Target: $1million
Reached: $5million
Reading Rainbow is a great example of how the internet can do amazing and powerful things. Reading Rainbow is a company set up to improve the reading ability of young children. It aims to introduce interactive books to those classrooms who needed it most. It is also developing video field trips to extend learning. After increasing its target to $5million, it now plans to implement free internet to classrooms in need. It is a wonderful example of Kickstarter's power.
Oculus Rift, virtual reality headset
Target: $250,000
Reached: $2.5million
The Oculus Rift headset has been one of the most talked about developments in gaming. It allows gamers to immerse themselves into virtual worlds more than ever. Put the headset on and the entire game comes alive around you. The project generated so much excitement that it smashed its target of $250,000. The headset is now in development and should see a release in 2015.
Pono, music player
Target: $800,000
Reached: $6million
The Pono has been quite controversial in the world of music. It has reignited the debate about the sound quality of music. Frustrated with the world of poor quality mp3s, music legend Neil Young, came up with a new idea. He introduced the Pono. It is a portable music player, much like the iPod. However, the big difference is that it only plays high quality audio files. It is intended solely for audiophiles, yet its widespread appeal is difficult to see. The first models will be delivered to buyers in 2015, so we'll see how it fares.
Veronica Mars movie project
Target: $2million
Reached: $5.7million
Independent films and music ventures have fared very well on Kickstarter. Zach Braff ran a similar campaign to fund his new movie, 'Wish I Was Here'. Similarly, Amanda Palmer of the Dresden Dolls raised over $1million using the platform. The biggest of them all was the Veronica Mars movie project. After the cancellation of the successful TV series, the writers penned a full movie script. The idea was to tie up the loose ends left after cancellation. Warner Brothers turned down the script, so they turned to Kickstarter. Nearly $6million later and the film is in production.
Kickstarter is an amazing way to generate some capital for your startup. The most successful projects use a real emotional and passionate message. They invite people to buy into a vision of something bigger. People donate because they want to be part of the project. As a startup you can take ideas from this. Let your userbase become part of the product. Let them be a part of the process. This has worked for countless startups and it could work for you too.