The rise of cloud technology has also meant a rise in business productivity, as many enterprises now fail to remember what life was like before the cloud. There's a particular way that the act of storing data on cloud servers affects profits, maintenance operations, and even morale.
Businesses can breathe better knowing that there is the option of switching to alternate servers in case of lags, that they can obtain ample storage space without shelling out for hardware, and that their data can be accessed and managed from a safe place.
But (forgive us for saying so), nothing in this life is perfect and without flaw. Moreover, there's something harmful about conditioning ourselves to think that any technology is absolutely bulletproof, just because we benefit from it widely and consistently.
In the case of the cloud, there are still a lot of "what-ifs" to watch out for—and you definitely should prepare for these anomalies, to ensure that your business isn't crippled by any of them.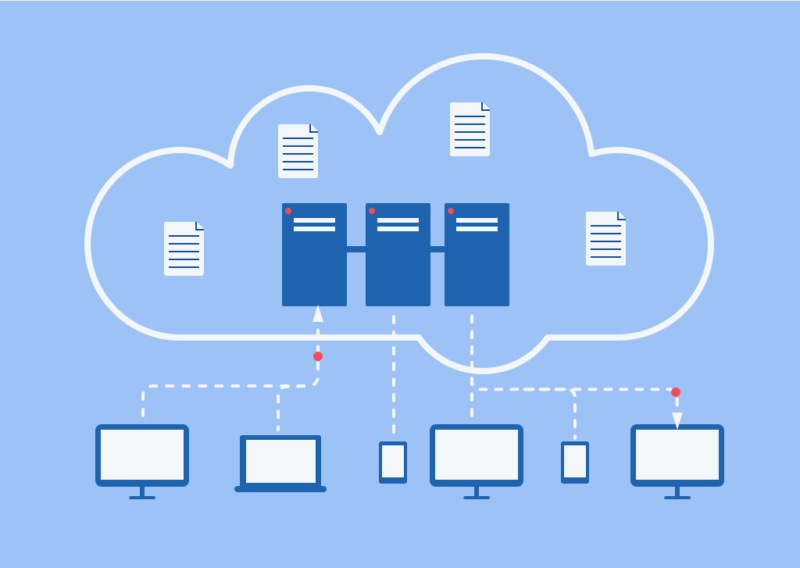 Foremost Reasons to Back Up Cloud Data
First off, it's easy to think of our data being immortal, in some way, because we're used to the convenience of it always being on-hand. Around the 2010s, mobile data and WiFi everywhere became the norm. You're assured of emails, photos, and documents readily available on your phone, tablet, laptop, or other device, and all in synchronized sources.
It seems that only the truly unfortunate know the limits of cloud technology because they experienced massive losses to their data due to things like server failure, bugs or hiccups with syncing, or malicious attacks to the system by hackers or phishers. Losses also happen in cases such as account inactivity on a particular web platform, or in a switch of services and databases between cloud providers. This in case it's because, sadly, you cannot expect the same degree of service all the time.
And when any of those things happen on a major operational scale, it could spell doomsday for your company. The process of retrieving lost data is long, costly, and unpredictable. You wouldn't want for these problems to come upon you when you should be focusing on your profits.
Backing Up: Best Practices
Given that, what should you do to maximize your usage of the cloud and ensure the security and accessibility of all your important business data? Here are some short tips on what we regard as "best practices."
Gather from your Google services. Google is the most prominent cloud technology there is, and you probably already use the services of Gmail, Google Calendar, and others in your personal and professional lives. We strongly suggest measures such as using backup applications to make local copies of emails, or downloading and exporting your calendars in your hardware devices for backup.
Replicate your Google Drive's contents to your PC. On a related note, technologies such as InSync assist in downloading each of the documents uploaded to your Google account into your Mac or Windows PC. They're services that you'll have to pay for, but the value of easily obtaining so many files from your Google Drive into multiple devices is definitely worth the cost.
Grab backups of your contacts. A system like iOS is exemplary in its ability to sync contacts across devices. Consider also using the available exporting options from MS Outlook, Hotmail, or Yahoo! Mail.
Compile and encrypt your passwords. It's now possible to export your passwords and have them safely encrypted in services like LastPass. LastPass also has a corresponding application to decode any of these passwords in case something happens to the platform as well.
Back up all your photos. Photo files are also important business collaterals, so you should also back up your photos with mechanisms like Facebook Photos and Flickr's photo stream.
That said, enjoy life on the cloud—because it's still one of the best ways to connect you to everything else.