Having the right desktop isn't just a good choice in today's media-oriented society–it's an absolute must. Whether you're a dedicated gamer or a graphics professional who creates 3D animations, having the power and latest gadgets to handle daily tasks can be the difference between frustration and success. Thankfully, 2014 was an exceptional year for balancing power and performance in desktops. Get the scoop on what qualifies as the best of the best right here.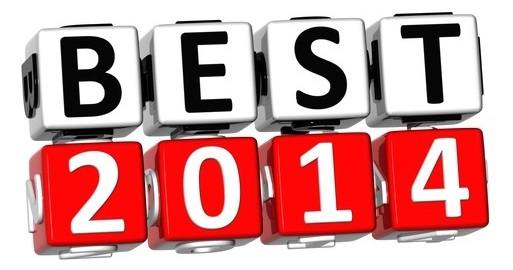 Apple Mac Pro
Simple and small in design, the Apple Mac Pro is ideal for business and light internet use. This is an excellent mid-range machine. Included are a 512 GB HDD, 32 GB of RAM, and an AMD FirePro D700 video card. With FirePro's special focus on professional graphics, it's ideal for both the high-end gamer and 3D artist alike.
Origin Chronos
With 2000 GB of space, this is an ideal choice for movie watchers or document hoarders. The Origin Chronos comes with an Intel Core i-7 and a 4.7 GHz processor for maximum performance. The addition of an nVidia GeForce GTX 780 Ti offers gamers and media aficionados the opportunity to really dig into great results.
iBuyPower Gamer Paladin F875
Named the number one gaming desktop for 2014 on TomsGuide.com, the iBuyPower Gamer Paladin's name should give you a hint at the sheer performance inside. It's packed with a 4-GHz Core i7-4930K quad-core processor, offering plenty of power. The Nvidia GeForce GTX 780 graphics card allows high resolution and video clarity, while 3GB of built-in memory ensures no clipping or lagging.
Apple iMac 27-inch i5
If the 27″ monitor isn't enough to draw you in, the Apple iMac All-in-One also has an Nvidia GeForce GTX 775M video card included with its OEM build. Capable of native resolutions up to 2560 x 1440, it can display video on the existing monitor or in tandem with an HD television. It's ideal for watching movies, playing mid-range games, or handling office tasks.
Asus Chromebox M004U
The Chromebox is a whole lot of performance packed into one tiny little box. Minimalistic design ensures that it's appropriate for even the smallest spaces. Its main build comes with several different value-range components. Stripped down to the basics, it includes 2 GB of RAM, 16GB of HDD space, and 1.4Ghz of processor speed. While these may not seem exciting, its price point and simplicity make it just right for simple internet and word processor use.
Dell Precision T3610
The Dell Precision starts out with 16GB of RAM and adds in just over a terabyte of space. The included Intel Xeon processor offers a robust 3.7Ghz speed. For video, the manufacturer provides an Nvidia Quadro K4000 card. With a whopping 3GB of DDR5 memory packed into this elite card, it's able to handle high loads and resolutions flawlessly.
Lenovo ThinkCentre M93p Tiny
Good things really do come in small packages–especially when it comes to the Lenovo ThinkCenter MP93 Tiny. Designed for commercial and enterprise applications, it takes up next to no space on or under a desk. Intel Core i5-4570T technology provides speed, while 4GB of ram provides plenty of memory for small tasks. Use this one for simple, everyday office work.
Each of these desktops showcases some of the best options available throughout 2014. Although this list encompasses some of the best, the race was extremely close. While most are very reasonable in price right off the shelf, it's possible to find them second-hand, too–possibly saving even more. Check out Gumtree.com's list of computer hardware, or the computer classifieds on the AV Forums to help you in your search.
You really can't go wrong with these machines, offering power, performance and value for money.