Headlines are an integral factor in all of your marketing efforts. Without a catchy subject line, your audience may never see all of the fabulous content and creative you've work hard to create. It's arguably the most important part of any text. However, crafting the right headline can be a bit of a puzzle. Here are 10 tips on how to ensure that your headlines get the attention they need.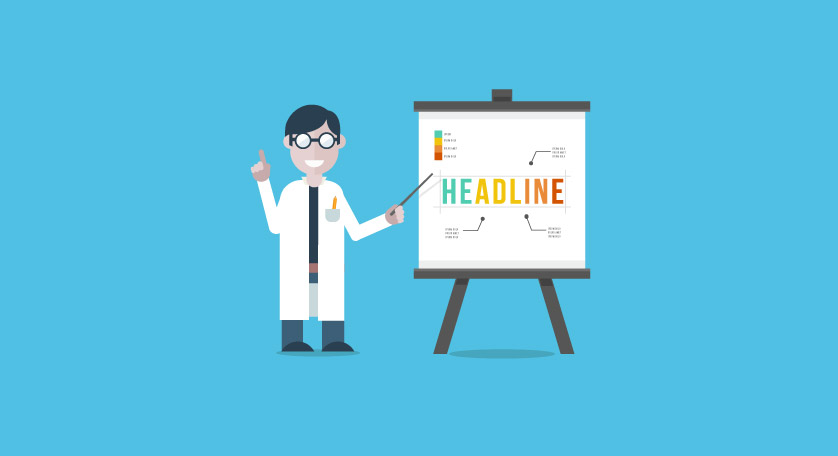 Ask A Question: People inherently are inquisitive. If you ask the right question, then they will be engaged with your subject line or title. On the other hand, if you ask a question that most people know the answer to, then they want to feel smart and answer the question. The question has to feel important and be important to readers in order to garner the engagement you want. When you ask a question, it can mean that there is an implied promise that you are going to answer the question or solve the problem.
Give them a Reason to Click (Promise to Deliver Something Valuable): Similar to implying to answer the question, you can just flat out make a promise. When you promise something of interest to your target audience in the subject line, you are making a deal with your readers or audience. You can promise a solution, promise success, or promise to solve a problem. Make sure that you never promise what you cannot deliver.
Include a Call-to-Action: Sometimes you just have to spell out what you want your readers to do. Action words help and are to the point. Use terms like buy, click, shop, read, etc.
Don't Write Clickbait Headlines: Clickbait has become a despised and transparent nuisance of the internet. Sure, it might work to get that initial click, but there will be no follow through on conversion and you will lose the trust of your audience. Don't jeopardize your brand reputation and the integrity of your business with a cheap trick.
Hit a Sore Spot: Sometimes you just have to rub it in and make it sting. When your audience is looking for a solution, sometimes rubbing in the problem is a great way to get their attention and get your point across in a short headline. Just be very careful about sensitive headlines. A good example headline is, "How to Stop Your Competition from Stealing Your Customers". Another idea is, "10 Ways to Get Home Buyers to Stop Passing Up on Your House".
Test Out Numbers or Interesting Descriptives: Numbers often work well in headlines, especially for lists. However, numbers aren't the only thing that works when creating a title for a list. You might also use some of these words: reasons, principles, facts, lessons, ideas, ways, secrets, or tricks. Another way to use words in your favour for a headline is to include interesting adjectives like, "effortless, painstaking, fun, free, incredible, essential, absolute, or strange. During your regular testing, try out some of these descriptives and numbers in your subject line and titles.
Convey a Sense of Urgency: Urgency is an old stand-by when it comes to headlines and subject lines. Use it sparingly though, and make sure that it fits in with your overall marketing. Be mindful of your audience, not everyone likes "last day for the best discount of the year" type of headlines, especially if they are a day late. You can end up making your audience resentful if you aren't careful. Always have another deal around the corner so you don't lose them for good. The urgency can be effective when it is used correctly and with fair warning when a good deal really is going to expire. Remember that urgency can also be used for situations other than a sale. In a B2B situation, your headline could be helping businesses to stop losing money, or even have a "start saving today" type of theme.
Be Specific: Your headline should be specific and all-encompassing at the same time. There isn't room for a sub header in every type of communication, so think about the length while also trying to be specific. Your headline should be able to work as an email subject line, blog post title, and social media post. All of them need to explain enough while still being brief enough to fit in a mobile inbox and 140 character Twitter update. Your headline should be descriptive while still working on its own.
Be Unique: Unique wording and ideas get your subject title attention. If your email subject line looks like every other one in your audience's inbox, then it won't get any attention.
Be Weird: Being unique and being weird are actually two different things. In some cases, you can use a weird headline to snap your audience out of the rut and get their attention. If you have a headline that is weird or strange, people might click on it just to see what it is all about. Of course, don't make something too strange and make sure that your content follows through with the delivery and explains the reason for the weird title.
Summary and Takeaways for Your Company
We hope that these tips have helped spark ideas and set up a framework for your future headlines, titles, and subject lines. These tips apply for blogs, content, articles, and emails and can definitely help you decode the enigma that is involved in constructing headlines. The key that brings it all together is testing to see what headlines work best for your company and your target audiences. How do you know which types of words and sentiments to test out? That comes down to knowing your audience so that you can narrow down the tests to be more relatable and increase engagement. Using media and data intelligence tools, from company's like Isentia, you can find the language that your customers use, understand their sentiment, see what campaigns have worked best, and know which channels get the most engagement. This combination of using headlines that grab attention with media monitoring tools will bring about the best return on investment for your marketing efforts.