There is nothing exaggerated about the fact that any business venture has to be promoted online to get success.
The approach of people has changed a lot and they opt for brands and sellers who have a strong buzz on the internet.
A company that has the finest products in terms of quality will not be able to compete with one that has average options but a huge count of Face book followers.
Therefore, in a nutshell, we can say that the marketing plan should be developed to execute high standard online promotion.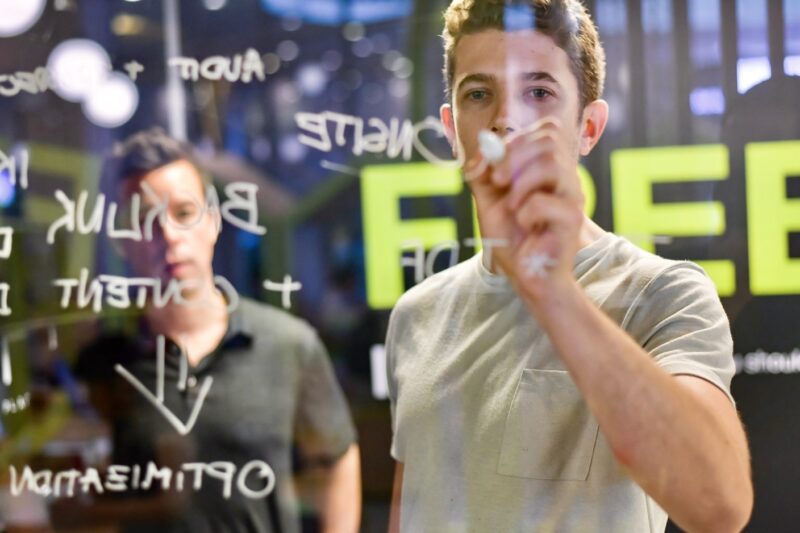 Steps that act as game changers
Which steps do you need to take for coming up with a good productive marketing plan? There are various areas that marketing managers and product owners have to explore. However, when it comes to the integral steps that they should follow, here are four of them.
1. Know your customer inside out
Simply knowing about the basic preferences of the customer is not enough for making a successful pitch and you need to go through a complete segmentation. Know about the demographics of your buyer.
At times, a product that companies are selling is good but can produce much better results by making minor tweaks. This is where customer segmentation plays its role.
Knowing about the buying trends is another aspect that you need to pay attention to. For instance, if a certain customer has a particular price limit and he does not go beyond it, you can introduce a specific version with limited features.
Buyers have varying financial ranges and they make purchases in accordance with that. From the marketing perspective, this is an important piece of information.
Be customer specific while developing the marketing plan. Designing products for the masses does not work anymore since buyers have numerous options to consider. In addition to that, they prefer brands which use custom marketing tactics.
Consider that you are targeting females between 25 and 30 for jewelry. A good tip here is embedding the key needs that buyers have and embedding them in product promotion practices.
2. Have an aggressive social media marketing approach?
Social media usage is as important as food and water for most people. Even most working professionals check their Facebook or Instagram updates first thing in the morning.
Therefore, brands that have a social media centric marketing approach are expected to excel.
Keep yourself in place of the consumer for a minute and consider that you want to buy a watch. Will you grab your wall and pay a visit to the mall nearby after viewing some television commercials or gazette advertisements? This would have been the expected approach 5 years back but this is the digital age.
As a consumer, you would pick your smart phone, check the social media accounts of reputed brands, place an online order and pay digitally. The important factor here is being updated on social media.
Some brands have really touched the skies after being active on these channels. The reason again is that people make their decisions after getting feedbacks from these platforms.
Being active on social media does not mean that you can fall asleep after positing some product related details once.
This is not productive for brand growth in any way. Keep the buyers aware of everything that is happening. If quality content is offered on social media channels, number of hits on the brand website will increase as well.
Write Unique content: It's vital to post the unique post content because the search engine may penalize your profile or website on having the duplicate content.
It's mandatory to pass your content through online plagiarism detector to find any similarity.
3. Progress tracking and milestones
Online or digital marketing does not have an endless budget and investments are only made in avenues that produce fruitful results.
Your marketing plan should identify parameters / measurability factors that would be used to check brand performance.
Checking the number of social media followers is one way to get a feel of things. Other than that, have properly defined milestones so that you know whether things are as per schedule or not.
Consider that you want a product to generate sales of a specific figure in a time span of 10 months. Thus, highlight the deadline as a milestone and keep tracking it.
Similarly, the successful achievement of specific milestones can be taken as a condition to make further investments as well.
A well-developed online marketing plan indicates an end to end journey that the product should go through.
4. Use cookies to retain customers and knowing their preferences
It is obvious that the preferences and habits of customers cannot be noted down on a piece of paper.
Through technological options, you can have a look at the cookies and see the buying habits that customers are adopting. This helps in making successful pitches.
For instance, if the cookies of a specific customer show that he has been searching for cotton shirts, pitch a relevant product to him.
These days, brands which sell everything and adopt a generic approach towards customers simply cannot survive.
You need to be very specific and analyze a particular sector of buyers. For this purpose, keeping a check on the buying preferences is important.
Conclusion
Effective online marketing can surely do wonders for you. To get the best results, you need to know what your buyers are expecting.
The competition between brands is rigorous these days and surviving without knowing the likes or dislikes of your customer is not possible.
Therefore, get the maximum possible insights about what your buyers are looking for.
A good marketing plan for online promotion needs to cover all relevant important areas. To start with, be sure about the audience you have in your radar.
Gather information about their buying habits, financial range, purchasing frequency and other aspects as well.
It is important to have properly defined milestones along with time margins. For instance, if you are aiming at increasing your clientele to 15000 in one month, highlight that as a key milestone.
In addition to that, all milestones should be tracked so that the desired results highlighted in the online marketing plan are achieved.