You must've already noticed some form of influencer marketing while scrolling through your social media feed.
Influencers showcase various brands/products they're endorsing, using, or promoting anywhere you look on social media. Whether it is descriptive Instagram Reels or Posts or peppy Tik Toks, influencer marketing has made its way into mainstream marketing in ways unimaginable.
At the outset, influencer marketing may seem more unpretentious than other more loud marketing techniques.
However, influencer marketing has proven its efficacy in generating leads and sales and creating brand awareness powerfully in the last few years. The targeted nature of influencer marketing and how it adds relevancy to the entire marketing process helps create a connection with the target audience, ensuring higher ROI.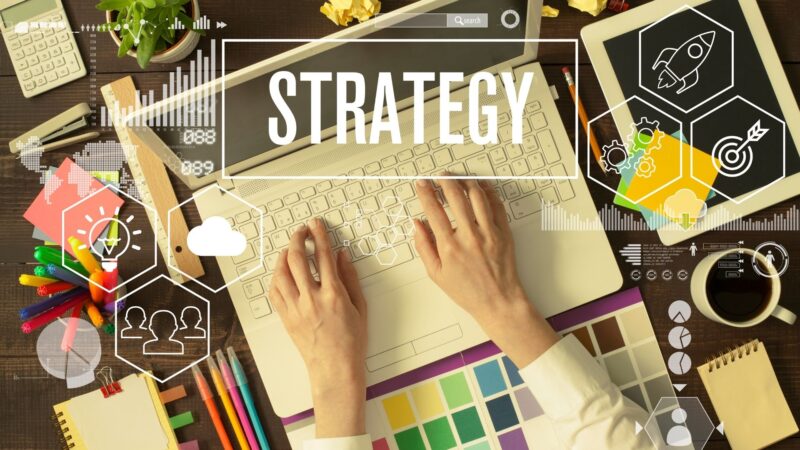 It all starts with developing an effective influencer marketing strategy that consists of various influencer marketing services to achieve business/brand objectives.
However, before we go further into influencer marketing strategy, let us first answer a couple of fundamental questions –
Who Is An Influencer?
An influencer is someone who has a considerably sized following on social media network(s) and can influence the purchasing decision of the followers based on their knowledge, authority, command over the niche, and relationship with their audience.
In other words, influencers are social relationship assets used by brands to further their marketing objectives, create brand awareness, and generate sales.
Depending upon the number of followers, influencers are classified into –
Macro-Influencer
Micro-Influencer
Nano-Influencer
What Is Influencer Marketing?
Influencer marketing is a hybrid marketing model that took the essence of celebrity endorsement to fit relevantly into today's content-driven marketing landscape. It borrows the marketing principles from old and modern marketing concepts, with the major difference being direct collaborations between influencers and brands.
The brands collaborate with the influencers to promote their products/services to their followers in influencer marketing. Typically, influencers aren't celebrities, and they won't consider themselves one in a broader setting.
Anyone can be an influencer today, and if you make TikToks about Photo Editing Skills and have a few thousand followers – you're an influencer too.
If a skilled photographer regularly shares his skills and tricks on Social Media and has a large following, people would take his product recommendations seriously. It involves product endorsements, product giveaways, brand mentions, and more.
As the followers trust the influencers more due to the relationship influencers build with the audience, the results (call-to-action) are more concentrated. It helps get better results while keeping marketing expenditure lower than conventional marketing expenses.
And, it is what influencer marketing is all about in a gist.
How To Build An Influencer Marketing Strategy?
If you're new to influencer marketing, you would have to do extensive research, spend a lot of time shortlisting and contacting relevant influencers from your niche, and pen out other details.
HouseOfMarketers.com offers an incredible range of influencer marketing services to help businesses increase their outreach, create brand awareness, and boost sales. The influencer marketing sphere has grown to over 14 billion by the end of 2021, and this figure continues to grow.
Why?
Because influencer marketing offers the ROI of roughly $6 for every dollar spent. More than 80 per cent of the businesses today use influencer marketing services to further their marketing objectives. You're missing out if you're not using it already.
Let us look into the few tips to build a robust influencer marketing strategy.
Do Your Homework
Learn from the kind of ads your competitors and other brands are posting. Check out the influencers your competitors are hiring.
Make a shortlist of influencers you feel can tap your brand's message and effectively spread it to a wider audience. Whether you want to focus on Tik Tok only or go all-in together throughout the popular social media networks simultaneously, everything needs to be decided before you start developing a strategy.
Define Your Goals
Defining the goals of an influencer marketing campaign would help you understand which influencer marketing services to look for.
Knowing what you're looking for can help you develop a strategy that achieves your business goals and keep the campaign consistent throughout its duration.
Some common goals of influencer marketing campaigns include engagement, app downloads, increased website traffic, brand awareness, lead generation, sales, customer/brand loyalty, link building, market visibility, audience building, building brand identity, and more.
It will also help you identify KPIs and metrics you need to track your campaign's progress and success.
Know the Influencer Landscape
Understand the influencers' landscape in your niche. Initially, you should avoid celebrities and start small by hiring micro or nano influencers before scaling up. Don't jump into booking or working with the first influencer you come across.
Watch a few of the influencers you're considering closely, and check out the type of content they produce, how they connect with the audience, the engagement rate, and other metrics. It will help you land on influencers that resonate with your brand.
Needless to say, this is not everyone's cup of tea, and it is why House Of Marketers offers influencer marketing services like Tik Tok Influencers Campaign, Influencer Strategy, Tik Tok Ad Content, Paid Social Ads Management, Social Media Ads, Tik Tok Ads Management, and more.
As an agency dedicated to influencer marketing services, HouseofMarketers.com offers unparalleled services trusted by hundreds of clients, locally and globally.
Connect With the Right Influencers
Once you've followed the above steps, it is time to connect with the influencers you believe are a perfect fit for your business.
It's important to check if the influencers and their followers are legit. How to do that? Check out the engagement ratio, and you'll get an idea. For example, if the influencer has 20,000 followers, but the average likes on every post are only around 50 to 70, the engagement is too low to invest your time and money.
Revisit, Review and Refine Your Strategy
Track the progress of your influencer marketing campaign at set intervals to measure ROI and if there's anything that needs to be tweaked for better results.
Reviewing your influencer marketing campaign regularly helps you refine the strategy for better appeal, higher revenue, and increased awareness.
Summary
Influencer marketing is not going anywhere and is here to stay. If you don't have an active influencer marketing campaign, don't delay any further. Tons of large, medium and small-sized businesses from just about every niche are turning to influencer marketing to build their outreach and create brand awareness.
More than 86 per cent of the marketers say they use influencer marketing services to achieve their marketing goals.
It is a fairly new domain that needs special expertise, so don't hesitate to consult with experts at HouseOfMarketers.com if you're looking for influencer marketing services. It has paved the way to success for many businesses, and there's no reason why it can't do the same for you.