If you are digging your heels in the ground and starting to prepare for your LSAT with an online course, you must be filled with tons of questions. Here is an attempt to answer some of them.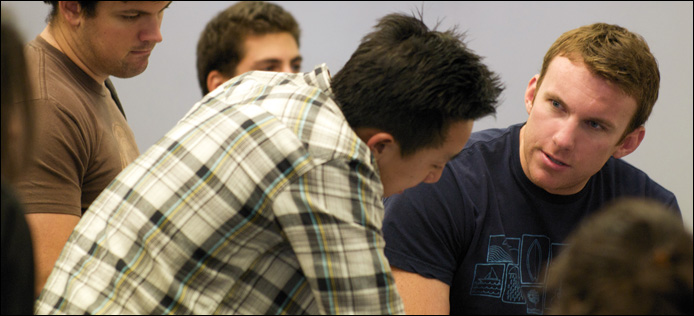 What kind of resources do online LSAT preparation courses offer?
Online LSAT preparation courses give you access to tons of tools and resources that are designed to make your study schedule comprehensive and holistic. You will attain audio, videos, and a PDF explanation for logic games, practice exam scoring and breakdowns, reading comprehension passages, logical reasoning tests, quizzes, drills, and links to other information you might find helpful with regards to your LSAT and law school admissions.
Do I have access to qualified instructors like I would if I were in an offline course?
Just because you signed up for an offline course, doesn't mean that you will have access to reputable and qualified individuals. But with online LSAT preparation courses you can be sure that you are learning from individuals who have the highest level of qualification, thereby increasing your chances of doing well on the test.
When studying for the LSAT, I used both online and offline study materials. I had a LSAT tutor that worked with me on the weekends and during the week, I would study on my own with an online LSAT test prep course.
Are these courses time-bound?
Online LSAT preparation courses offer you the freedom of studying wherever and whenever you choose. This is especially helpful if you are working or are in college. If this is you, then attending an offline course becomes a bit of a hassle, because you have to schedule the class into your daily plan which is already pretty much filled up with different priorities overlapping. You are then only rushing around trying to accomplish these critical obligations, without concentrating adequately, which is the need of LSAT prep.
Can online courses also sign me up for the LSAT test?
Unfortunately, that's against the rules. An online LSAT preparation course can only give you the resources, tools and comprehensive knowledge to ace the LSAT. But you will have to apply for the test yourself, since online courses are not authorized to apply for you and they do not have that ability anyhow.
Do the courses come with a ready-made study schedule?
Yes, most online test preparation courses come with customized study schedules that are based on the day you begin your practice sessions and your LSAT test date. You can drag and drop your lessons into the customizable study schedule to make sure there are no conflicts or clashing responsibilities.
Do online courses use real LSAT questions?
Yes, the majority of the questions that you will come across during your online test preparation are real LSAT questions so you can be sure of hands-on training that is quite accurate. Nothing can predict the future so the questions are not going to be exact but they will give you a supreme idea on what to focus on in your study preparation.
So come give yourself the edge with 7Sage, an online LSAT preparation course that is comprehensive and poignant.
This article was contributed by Caitlin James.