It is not uncommon for a person who got a tattoo as a youngster to seek to have it removed later in life. Styles change and a tattoo that was trendy and in fashion years ago may be viewed in a negative light at present. Weight gain (or loss) can also ruin a tattoo's appearance, making it unsightly and embarrassing. Perhaps the person whose name you had tattooed onto your skin is no longer in your life and you want rid of any reminders. Additionally, a person with one or more tattoos on visible parts of the body may not be eligible for certain type of employment.
Thankfully, it is not hard to find a tattoo removal service, as such services are available in towns and cities across the United States. However, it is very important to choose a tattoo removal service that will do a great job at a fair price. Following are some tips for those who want to get rid of unwanted tattoos but are unsure whom to turn to for help.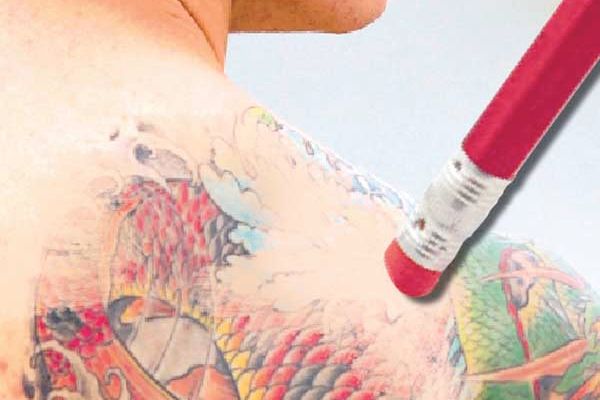 Laser Tattoo Removal is Always Best
Laser tattoo removal is always the best type of removal. It completely eradicates the tattoo without damaging the skin and is a suitable option for anyone regardless of age, health condition, skin color or type.
Ask About the Equipment Used
When visiting a tattoo removal service, be sure to ask about the equipment used. While laser tattoo removal is effective, many removal services use dated and/or poor quality equipment. It is important to make sure the laser is made by a well-known manufacturer, so be sure to research various brand names and choose a company that invests in top quality equipment.
Ask About Experience
Choose a tattoo removal service that hires experienced employees and provides adequate employee training. Failure to remove a tattoo properly can cause unsightly scars, so a person should never trust his or her body to an individual unless this person knows how to effectively remove a tattoo.
Find out About Financing Options
In most cases, a person will need to visit a tattoo removal service more than once, especially if the tattoo is large and/or made using colors that are challenging to remove. The cost of various visits can be quite expensive; however, there are many tattoo removal services that offer financing and even discounts. Those who need or want to get rid of tattoos but have a limited budget should look into financing and payment options to make sure the procedure can be paid for without causing undue financial stress or hardship.
A good tattoo removal service will completely eradicate any unwanted tattoos, leaving an individual's skin free from scars and marks. Those who want to get rid of one or more tattoos will want to choose a service that offers laser tattoo removal, uses top quality equipment and has experienced individuals on hand to do the work. While cost is not as important as choosing a high quality service, it is also a factor to be considered. It is a wise idea to look into various financing options to ensure that the procedure will not put a strain on one's budget.
About the author:
Visit Sensitive Touch for more information.