Managing finance is one of the most important task for any business. Whether you are a freelancer or managing a multi-location enterprise it remains one of the core business functions. It won't be wrong to state that if you can't effectively manage finance you won't succeed in the business. In a tech savvy world you need to adopt tools that help you create invoices and bill your clients efficiently. Here we shall take a look at the 10 best online invoicing tools for 2014.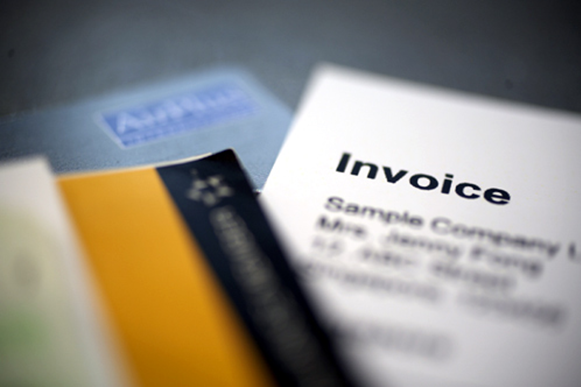 A market leader in invoicing, this tool is simple and easy to use. Using this one can easily create invoices, manage clients, add products, and manage expenses.       Invoicera also helps in time tracking and project management, add staff and people to collaborate on projects. It has a free plan that is ideally suited for freelancers managing up to 3 clients, 10 products and unlimited invoices. This tool is highly customizable and can be integrated with e-commerce stores and ERP solutions.
This tool was developed with the idea of creating invoice without any hassle. The user-friendly dashboard allows you to organize different clients, projects and individual tasks with ease. It also lets you generate detailed reports and also integrate third party sites and tools.
This awesome free to use tool allows you to create invoices in a matter of seconds. You can manage multiple clients and automate the process of creating invoice and get paid online. All payments are processed through a secured gateway with a 256-bit SSL corticated from a trusted brand.
It is a complete web based solution that turns billing and invoicing into a cakewalk. You can use it to send estimates and invoices and also track time and expenses in a project. It completely relieves you from paperwork as you can also accept payments from an unlimited number of clients.
If you want to add artistic touch to your invoice this is the tool for you. It helps you create well-designed invoices that can be directly sent to the clients. Apart from this you can effortlessly track time for projects, it also keeps track of the other crucial factors that affect performance. It can be integrated with several payment gateways including Google Checkout, PayPal, and Authorize.net.
An ideal tool for freelancers and small businesses, its USP lies in its ease of use. Using this you will be able to produce professional looking invoices within a few seconds. It offers you a number of customization options such as colors and logo.
It is a robust tool that combines project management, time tracking and online invoicing into one. It is a complete cloud based solution where you can avail PayG pricing plans. With iOS and Android apps you would be able to create and send invoices to your clients from mobile devices.
As the name suggests it simplifies the invoicing process. It is an open source web based invoicing system that you can easily install in your server or workstation. Using this you can easily track finances and send invoices as PDFs along with dozens of other features.
It is a comprehensive tool that has been designed to simplify project management. Apart from managing timesheets you will be able to generate invoices in a few clicks. It allows easy customization of the invoices which can be exported as PDFs or directly be sent to the clients.
It is very popular with small businesses, entrepreneurs and freelancers. Using it you will be able to create unlimited number of invoices and personalize them with your logo and colors. It also has time tracking and reporting feature. It can be used by multiple users at the same time with all the data being synced.
Mark Wilston is a Content Writer and marketing professional working with Pixelcrayons (a professional web & mobile app development company). He loves to read and write different blogs related to web design and technologies. Contributing in a blog post aids him spreading the words online with a new set of people.