The reason why businesses are gung-ho about mobile apps is the number of benefits they bring to the table. Businesses have experienced a boost in productivity, customer engagement and sales figures by making them an integral part of their business and its functioning. This is why the mobile apps industry is booming.
But, just because mobile apps are delivering incremental returns for other businesses doesn't mean you need to commission the development of a mobile app for your business. Yes, they are a good idea for any business irrespective of size, scale or scope, but the decision to get a mobile app developed for your business should be backed by a solid understanding of why you need one and just how you will benefit from it.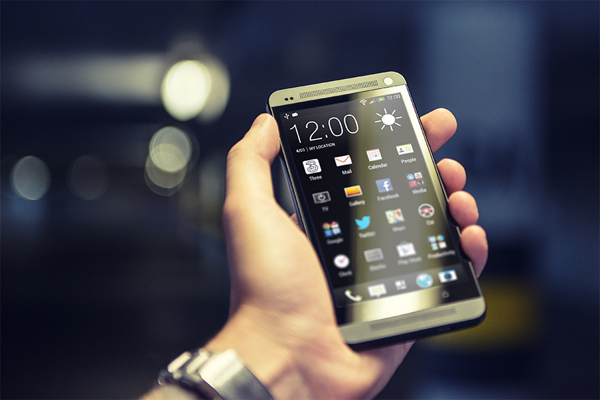 Your business doesn't need a mobile app just because your competitors have one. That's not a good enough reason. You must really know why your business needs a mobile app. You need to know the specific problems it can solve and whether it will deliver the returns on investment you expect it to deliver.
So how do you know your business really needs a mobile app or not? Take a look:
Affordability
Can your business afford to have a mobile app? If you are just starting your business operations, you might not want to invest a lot of money in mobile app development. It's important to remember that getting a mobile app developed is expensive. The best mobile app developers don't come cheap and you also need to keep in mind the recurring costs of updating the app and its maintenance. This is going to push your overheads up. So think very carefully whether your business can handle the cost of app development, because contrary to what you might think, this isn't a one-time expense.
In-Company Use
Are you integrating this app to improve certain processes within your business? For e.g. some businesses who typically have a well-entrenched BYOD culture in place, use enterprise mobile apps to increase workplace productivity, employee collaboration or some specific business activity that can improve their bottom line. If you think you want an app to boost the performance of your employees or the organization in general, you need to identify the lacunae in your business architecture to work out the purpose of your app. If that purpose is not clearly evident, there is no point in having an app for your business, is there?
Mobile App for Business Promotion
A number of businesses develop an app to market their business and many amongst them are doing it very well. But, in this particular case the success or failure of an app depends on your target audience. If a large percentage of your consumers are more likely to consume information about your business by using your app, an app built for promotional purposes make sense. So, before you decide on the same do a bit of audience research and check whether your target audience are in the habit of using mobile apps or not. If your research tells you that most people who form a part of your potential consumer base might not use your mobile app, getting one developed will simply be a waste of money.
Feedback, Customer Service and Support
An innovative use of mobile apps is to use them as a tool to improve customer services through better consumer engagement. If your business is serious about its commitment towards offering the best products and services, it needs to take cognizance of the feedback received from customer, but for this to happen, it needs to make the sharing of feedback easier. Mobile apps can play a very important role here, if you are going to integrate their use into the feedback process of your business. According to data released by Flurry, mobile apps commanded 86% of the users' time on mobile devices. If you are giving your users the option of getting in touch with your business through a mobile app, there are more than likely to use this option.
The Need for a Mobile App Strategy
You can't wake up one fine day and decide to implement the use of a mobile app in your business. Apart from knowing why you need an app in the first place, you also need to go about developing this app the right way. This is why you'll need a mobile app strategy. A strategy is like a roadmap for app implementation, its use and subsequent monetization. If you do decide that a mobile app will be good for your business, know that you also must have the right strategy to leverage its potential. Otherwise it is money down the drain.
To Conclude
The idea is to make an informed decision if and when you do decide that your business needs a mobile app. Do not follow the herd mentality in this case. Evaluate your business needs, target user expectations and make very sure that a mobile app is something that can help satisfy these needs and user expectations. After this, you will need to work with app developers who know their job and have the ability to bring an app to life in accordance with your precise requirements (this is if you aren't developing an app in-house).
The process of developing a mobile app is not easy and it is therefore of paramount importance that you're very sure you actually need an app. If you are sure, all the pieces of the puzzle will fall into place, and at the end of it all, you will have an amazing app on your hands that is everything that your business wants, and then some more.
Ezequiel Ortuno is the founder of EZQ Consulting – a Houston based Mobile Application Development firm offering exclusive mobile apps and web design services to businesses. The firm works closely with clients for their marketing strategies to maximize their business growth and ROI.