Remote working has long been associated with laptops by the water, sipping a pina colada somewhere off the coast of Thailand. While some glamorize remote work, the fact is, it can be difficult for remote workers to find balance and systems that are designed for them.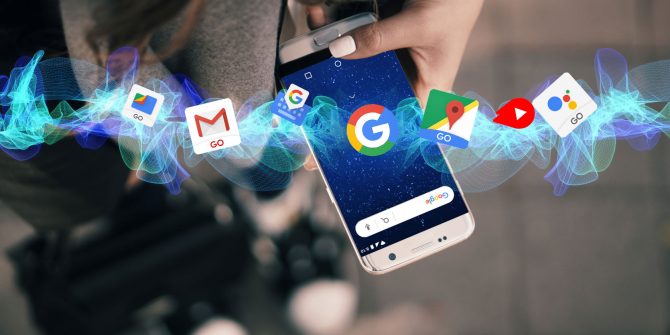 On the other hand, remote work has its benefits. Remote workers have been proven to be more productive during their workdays, and tend to be happier and healthcare than their in-office counterparts.
By now, might currently have a remote workflow going. As a freelancer, you probably already have your online portfolio and resume set up with a virtual private server, and use various tools to keep up with your team and work load. But not everyone is using the online tools and mobile apps to the best of their ability. Some may not even be aware that certain apps exist, or that there are better alternatives to programs they're currently using. So without further ado, here are some of the best apps for remote working:
Croissant
Croissant is a relatively new app with great reviews and a solid future. With Croissant, users can check into co-working spaces around the world without needing a dedicated membership to that space. Here's how it works: you join the app and select from three package types (the first week is free). Each package comes with a certain amount of hours.
For example, if you only hop in and out of workspaces, you may only need 10 hours per month. The higher level the package, the more guest hours you'll get, too. Then, you can log into the app to walk into any of its partner workplaces, which are everywhere from New York to San Francisco to London to Portugal.
Users will even have access to some 24-hour locations, and can use the app to unlock the door outside of normal business hours. This is the perfect application for remote workers who travel often.
Wifi Map
Every freelancer understands the importance of finding reliable Wifi very well. That's where Wifi Map comes in. Wifi Map has access to over 100 million WiFi spots around the world. Whether you're in a remote village or a major city, Wifi Map will do its best to locate the nearest public AND private Wifi for your use.
The app is able to access private networks because WiFi signals are crowdsourced from other users. For example, let's say you go to a restaurant with a private network. As a paying customer, you're granted access to the WiFi. Then, you can go on the app and share that network with other Wifi Map users. That's the power of the sharing economy. To date, the application has several thousand 5-star reviews.
Evernote
While the aforementioned programs are centered around project management and collaboration, Evernote is focused on providing a platform for you to manage yourself. Here are just a handful of Evernote features, as noted on their website:
Save, organize, and sync typed text, audio recordings, reminders, images, images with handwriting, sketches, and content clipped from the web
Search notes, including text in images
Clip material from the web
Annotate uploaded documents and images
Collaborate with others
Asana, Trello, Basecamp
Asana, Trello, and Basecamp are gold standard in the project management application space. Each come with their own unique set of advantages, depending on your style of management. Test out each app's trial version to see what works best for you. You'll find that some have a much lower learning curve, while others are a bit more confusing. However, give each app the proper time to learn it, and you might be surprised by what you choose.
Slack
Slack is arguably the best communication platform for teams. Slack has rich messaging capabilities, integrations, and strong search features. It's these strengths that have resulted in explosive growth for the company, which continues to see success and strong reviews from its users.
This platform is particularly great for remote workers in the tech space who have development teams, thanks to its integrations. For instance, you could integrate Slack with Codeship or GitHub and get automatic notifications whenever updates occur. You'll also be able to search and filter messages across all conversations.
For example, let's say you're a writer and want to refer back to a set of writer's guidelines that were sent over a few weeks ago. Simple filter by file, or search for the file name to get what you want.
Noisli
As remote workers, there are particular sounds that help you stay focus. With Noisli, all the musical notes that comfort you and put you in the work mode are at your fingertips. The app is intuitive and well-polished, and has a variety of different types of sounds you can access.
For example, if you can't make your way to a coffee shop, it can generate the artificial busy clatter and clinks of an average coffee shop. Or, you can listen to the sound of wind in the trees, rain on the rooftop, or just plain old white noise. Whatever helps make you more productive, Noisli has got it.