Are you a freelancer?
If you are, then you must know how painful it is these days to get high paying clients, especially with the choking competition out there.
Getting clients has never been easy, let alone when there is such high competition in almost every industry today.
Many freelance businesses never see daylight because they fail to acquire high paying clients that help their businesses thrive. Some will lower their rates and go on biding platforms like oDesk and eLance to bid on contracts with hundreds if not thousands of other people for literally pennies!
Although oDesk is where I personally started, I don't advise it when it comes to getting high paying clients. Most of the clients there are looking for cheap services, and you'd be lucky if you find any good gigs there.
There are better ways to get clients that you really deserve. Sure they require more work and experience, but how else do you intend to compete if you're not willing to give it all you got.
There are specifically 3 ways I personally used along with dozens of other people I know that are guaranteed to get you the type of clients you want to work with.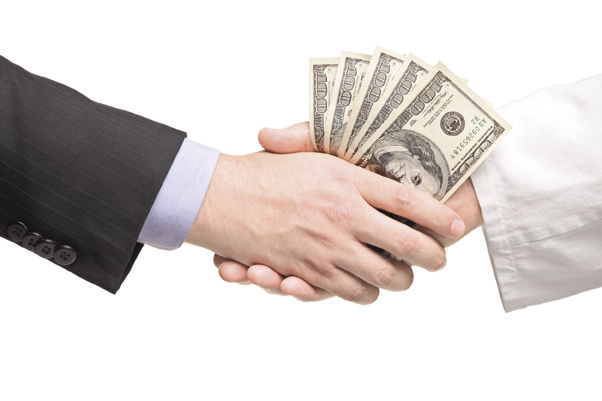 Blogging
It's simply one of the best ways to attract clients, and you know why?
Mainly because you're not the one who's constantly reaching out to prospects offering your services.
Your prospects are the ones who come to you asking for your services. How great is that!
I'm sure you heard somewhere that inbound marketing is taking over the marketing world. Although outbound marketing still works, people are becoming increasingly immune to sales pitches. That's exactly why blogging is great. When you have a great blog, you don't have to write a single pitch to get clients.
Prospects simply find you on search engines or on social media. When they visit your website, like your content and decide that you're a good fit for their businesses, they will simply contact you asking for your help.
That being said, the best way to go about blogging is to start asking questions first.
Try asking your existing clients or prospects of the problems they're facing that you can solve.
I like to call this "purposeful blogging", where you don't just go and start writing. When you invest the time and effort to write a good piece of content, you need to make sure that it solves a particular problem for your prospects, or how else do you expect them to contact you!
Guest blogging
This is probably one of the fastest ways to get clients, especially if you don't have a well established blog yet.
As you might already know, it takes time to build a popular blog that can fuel your business. You don't write a piece of content on your new blog and expect to land a client right after you publish it.
If you're in a hurry to get clients, then you must consider guest blogging.
Since you don't have any prospects yet, you just go to other popular blogs in your industry that have tons of prospects and bring them back to your website through your great content.
The key to effective guest blogging is to target blogs that have the same audience you want to work with. Also, you need to take your time and write an outstanding blog post, because that's how you get people curious to check your bio and visit your website or services page.
The benefit of guest blogging isn't only that you get targeted prospects to your website, but also you get link juice from that particular website which will help you rank higher in search engines. The other benefit is that people will perceive you as an authority since they saw your great content on a popular blog they like. So you literally hit several birds with one stone J
Good old email
Although many people in the inbound marketing space will tell you that sending sales pitches via email is not effective anymore, I can tell you that if used correctly, it could be one of the best ways to get the clients that you want to work with.
Do you remember when I told you that guest blogging is one of the fastest ways to get clients?
Email outreach is faster!
The reason most people will tell you it doesn't work is because they're doing it wrong.
They compile a list of prospects they want to work with and start emailing them generic emails that will never get opened or read.
The right way to go about this is to take your time to send personalized emails that answer the simple question "What's in it for them?"
If your email fails to answer that particular question, then there is no point of sending it in the first place.
Your email should be informative to the prospect. It should contain useful advice for them to improve their businesses.
Send them personalized advice on how they can increase their conversions rates if you're a conversion rate specialist.
Send them advice on how they can improve the video on their sales page to get more customers if you're a video marketer or a copywriter.
Send them tips on how they can improve their on-page SEO so they get more organic traffic from search engines.
Point is, send them useful emails, and they'll be more than happy to invest in your services because:
They feel obliged to reciprocate and at least send you a reply since you obviously invested time into writing that email.
You obviously know your stuff!
Those were my personal best practices to getting high paying clients. If you have more strategies, then I would love to hear about them in your comment bellow
Houssem Daoud is a social media marketing consultant. He helps small businesses use social media to get more clients and customers. For more information on the services he offers, check out this page.