Surviving competition is not easy, especially when you're operating in an open global market. But to be able to make a good online reputation, fight with the competition and make way to the top, you got to know what your competitor's smart moves are. We've listed the best tools to keep eyes on your competitor's online activities and help you with online marketing.
Different online tools are available to monitor the different marketing activities of the competitors. We'll try to quickly talk about the most popular ones and point out the most important features here.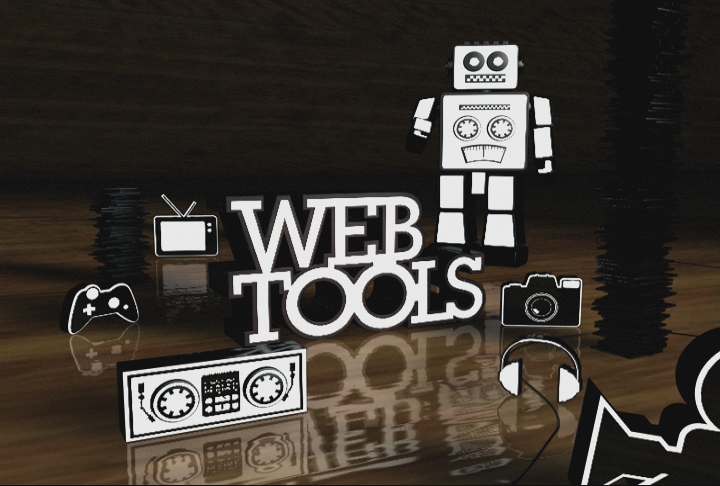 1. Website Ranks Tracking Tools
a) Alexa:  It's the first one worth mentioning. This tool is really amazing at tracking the source of traffic and helping in bench-marking a site with the others. It can be used to track global traffic and website ranking.
b) SimilarWeb:  It helps in providing the most relevant data on traffic sources, top content, key topics, referral sites, etc. It's basically a competitive analytical monitoring tool.
2. Tools for Analyzing Link Popularity and Backlink
a) Ahrefs: What if you can actually use a tool to find out your competitor's backlinks? Ahrefs is the best one among a dozen. You can have access to a huge amount of data, external links, IPs, main anchor texts, referring domains, etc. for a limited time. To enjoy the full-fledged features, you may have to take a monthly membership of $79.
b) Open Site Explorer: Its free service includes offering plenty of information on linking domains, page as well as domain authority and anchor text used. However, with its paid premium membership, you can enjoy some extended service.
c) Majestic Site Explorer: The free version of this tool will let you. Access the link profiles of any site.
3. Tools for Monitoring keywords
We need perfection in this regard. The most accurate keywords can give us the goal we dream about. These tools are important for monitoring the keywords your competitors are using to optimize their content.
a) KeywordSpy: This tool can help you find out the most competitive keywords. With this tool, you can also have an idea about the best combination of keywords and advertising copy used by your competitors.
b) KeywordCompetitor: This is another tool that can do very well when it comes to finding out the organic keywords, ads, landing pages and offering daily updates regarding website rankings.
c) SpyFu: This is really a good tool for analyzing the six years of data on the keywords used by your competitors. You can also do the same for analyzing the ranking and the ads. If you want to use the tool in a more comprehensive way, you may have to subscribe to their paid packages.
d) iSpionage: We've seen iSpionage doing very well in relation to analyzing competitor's performance. This tool helps you understand how your competitors are advertising with big names like Google, Yahoo and Microsoft. For example, you can actually get an idea about competitor's ad spending.
4. Ad Monitoring Tools
With these tools, you'll be able to know where your competitors are spending for advertising. Also, you'll know the keywords used by them.
a) Adbeat: This is again an effective tool for knowing the ads used by the advertisers, analyzing the ad copy and knowing the competitors.
b) MixRank: MixRank tool helps you get a snapshot of different ads given by different companies. It also gives you a data covering details of text ads, advertisers, demographics and the display ads. However, here in this case you may have to sign up for the full report.
c) Moat: It helps you to see the ads used by your competitors recently. After you analyze the effectiveness of the ad, you can then decide the place for your future ad campaigns.
d) SocialAdNinja: This tool is good for Facebook advertising. It comes with the fine grained search option so you can target your demographic and find out the links your competitors aim at.
There are so many things that you can do to figure out competition. You can also follow your competitors in the social media. Track their latest activities. To have a detailed idea about their latest online marketing trend, you can also subscribe to their blogs.
 You'll get news announcements covering their new launches or offers. Plus, get registered for their newsletters. We've seen that a competition keeps a market healthy and brings out top quality solutions
Robert Bryant is a blogger and works with MaxWell Systems. Here is his recent & popular infographic – What are the worlds tallest buildings. He likes to write about Online Marketing Strategies, Social Media Tips and Blogging Strategies.