Every position in every industry has figured out the benefits of a great conference—you get to network, hear from the experts, ask your personal questions, and learn tons of new information you can use to further your project and/or company, not to mention your career. Unfortunately, it's the marketing conferences that get all of the press. What about the design and development conferences? Are those just as beneficial?
The answer is of course a big YES, and although you may not hear about them unless you're really looking, they're just as quality and almost as popular. If you're one of the thousands who haven't tried it, yet now is a great time to make it happen. The way to make it work is easy: First, find the conference that is right for you, and next, create a plan of action to make sure you get the most out of your time there.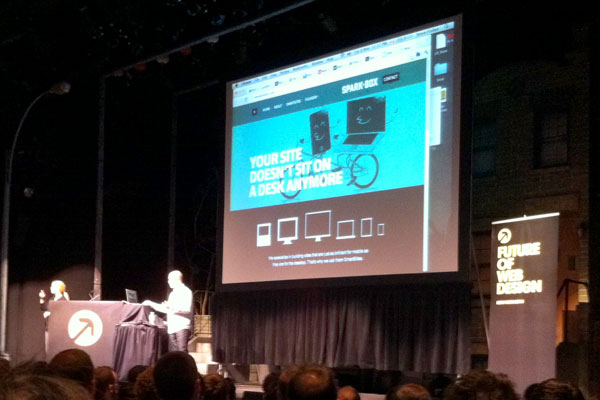 Top Design and Development Conferences Over the Next Few Months
Although just before the holidays might not seem like a good time to start looking into conferences, it's actually one of the best. Because a new year is about to start, chances are your company is doing a lot of analyzing and revamping in certain areas. This is the time for you to bring those development ideas to the table (and also understand how to do the impossible your boss seems to be asking). A few of the top conferences coming up in the US include:
Feb. 5-7, 2014. Seattle, WA.
This conference is a good mix of short sessions as well as longer workshops that are more detailed. According to their website, the content of the conference will focus on "wordage and visual design, user analysis and testing, mobile and multi-screen, pure and applied."
Feb. 18-19, 2014. Atlanta, GA.
This is definitely one of the more popular conferences available for developers, and this year they are said to have 70 sessions with 2 keynote speakers. They put a focus on Java developers and bring in the top Java/JM experts to present their knowledge.
Feb. 24-28, 2014. Montreal Canada.
What makes this conference unique is the fact that it is non-for profit. Here you will find PHP training seminars, HTML 5 advice, WordPress 7, and many other topics. If you visit their website, you will see that most past attendees commented on the diversity of content.
April 28-30, 2014. Boston, MA.
The "An Event Apart" is a conference that you can find all across the US at different times. There is one in San Francisco December 9, Atlanta on February 17, and Baltimore on May 9. These conferences are incredibly popular and are specifically designed for people who make websites.
And Don't Forget: You have to sign up to attend all of these conferences, so it's important to do your research now and plan ahead so you can register in time before prices go up.
It's also worth mentioning that there are many different conferences in other countries that are not mentioned here. To get a full list of the conferences going on near you, visit this link.
How to Make Sure You Get the Most Out of a Web Design and Conference
First, I recommend checking out the website and reading up on some of the speakers and sessions you could attend before making any decisions. The little snippets above shouldn't be enough for you to decide which conference is right for you. Even after you know which conference you want to attend, you'll want to read up on all of the sessions available so you're not making a split decision while you're there and end up in a room that isn't really helping you (it can be quite overwhelming once you arrive).
Second, it's a good idea to have a list of questions ready to go so that you know what you're trying to accomplish before walking into the conference. You will also have an opportunity to ask questions after a conference, so it helps to have some set to go.
Third, you can check and see if the slideshows/presentations will be available online after the conference. This is usually the case, and this means that you won't have to take notes word for word. You can focus on listening and processing the information.
Have you been to a great design and development conference in the past? What do you recommend you do to get the most out of these conferences? Let us know your story and your thoughts in the comments below.
Amanda DiSilvestro gives small business and entrepreneurs SEO advice ranging from keyword density to recovering from Panda and Penguin updates. She writes for the nationally recognized SEO Company HigherVisibility that offers online marketing services to a wide range of companies across the country.