When you're job searching, your resume is your calling card. It's the first thing a potential employer sees and must present you in the optimal light. There are several different aspects of resumes that are important. First, the content must represent you accurately. Second, the resume must demonstrate that you have the skills required to do the job. Third, the resume must be visually appealing. Even if you do the first two things perfectly, if you fail on having a well put together resume, you may never get the chance to interview. Using a high quality resume template can put you head and shoulders above other applicants. Here are five reasons to consider using templates in your job search.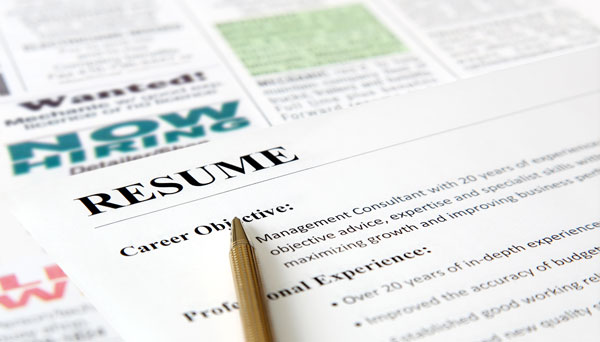 #1 Preferred resume styles differ by field
There really is no "standard" resume layout. Different industries, field and professions will have different standards for resumes. Hiring managers and recruiters will have preferences based on the field or job you're pursuing. Also, preferred resume styles evolve over time. If you aren't using the most modern type of resume, it can indicate you're not up-to-date in your field. This is especially important if it's been a while since you've searched for a job. Resume templates can keep you looking current.
#2 Not everyone has an eye for layout
Resumes are all about layout and this is something many people struggle to master. Your resume must not only present information about you that demonstrates that you have the skills and experience the potential employee desires, but also lays it out in such a way that it's easy for the hiring manager to see what you have to offer. Depending on the job, there may be hundreds or even thousands of resumes submitted by eager job searchers. A well-constructed resume can get you to the next level.
#3 Proper formatting will help get you past screeners
Many employers use an Applicant Tracking System (ATS) to screen out candidates that aren't a fit for the job. Even if you do have the skills and experience required, if your resume is not formatted to comply with ATS sifting, you'll be knocked out by the algorithm before a human ever lays eyes on your resume. Certain fonts, layouts, symbols and design features trigger an ATS auto-reject. Look for a resume template that is optimized and formatted to meet ATS requirements.
#4 Templates motivate you to get you started
It can be hard to sit down in front of a blank page and start constructing your resume. If you haven't ever created a resume, have changed fields since you last updated your resume or if it has been a long time since you were involved in a job search, getting started can be intimidating. Using a high quality resume template can get you off to a good start, can keep you on track from start to finish and can drastically reduce the amount of time it takes you to construct a resume.
#5 Professional resume services are expensive
If you're nervous about preparing or updating your resume yourself, you may be considering hiring a professional resume preparer to put your resume together for you. Depending on the complexity of your resume and the level of your career (entry level vs management vs executive), you can expect to pay $150-$900 for a resume revamp and you may be surprised to learn that many resume "experts" also rely on templates to streamline their preparation services. Save your money and use a template.
More than 2.3 million people have chosen Hloom's high quality Microsoft Office resume templates to help them perfect their resumes. Currently, Hloom.com offers 279 free professional samples for every job, career level and field – from traditional to modern, from portfolio to newsletter styles, you will find a perfect resume to get your dream job.