Video conferencing is fast taking over as the de fact form of communication in business. It's time saving, cost effective and relatively hassle free.
However, digital communication will never fully replace the conventional conference, with plenty of reasons why you still need to hire out a meeting room every now and again.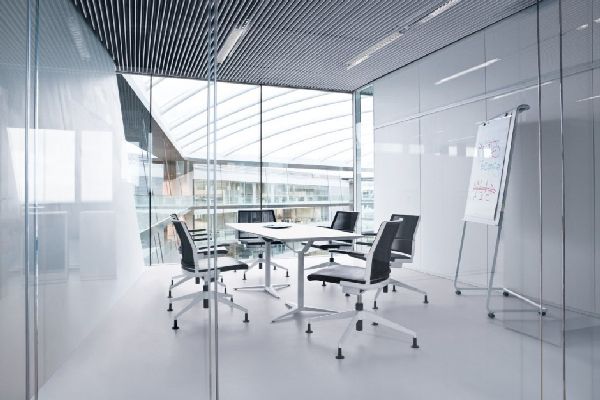 Get a room
Video conferencing is growing in popularity for the reason that it is very easy to arrange a meeting at short notice; however, meeting room hire is not so complicated itself. For instance, if you're looking for a place in the Emerald City, a quick search of "meeting room hire Sydney" in an internet search engine will bring up lots of hits. From here, all you need to do is to hire the room out on a date that it is available.
The personal touch
In addition to straightforward meeting room hire, a physical conference offers a range of other significant benefits. Perhaps key among which is the fact that the personal touch still means a lot in business.
Something as simple as a handshake or a welcome gift can help to make your guests feel at ease in you company. They will also appreciate the lengths to which you have gone to accommodate them. The face to face environment also promotes small talk, bonding and trust between you and your guests, something that is not usually the case with video conferencing.
As well as the good impression you make, a physical meeting sets the stage for you to give an arresting talk. A presentation in person is far more engaging than watching someone give a talk on a screen. You will have the entire attention of the room and you will not have to contend with lag or electrical interference.
What to look for from a meeting room hire
To make sure that you are able to take full advantage of all the benefits offered by a meeting room, it is important that you select the right venue. There are a number of things to consider when choosing a meeting room.
Size: consider the numbers that you are expecting to attend at the meeting hall and choose a suitable location correspondingly. A large hall with not many people in can be almost as unengaging as a video conference. Similarly, you don't want to make the mistake of packing a lot of people into a small room, which can be uncomfortable.
Destination: this is a key consideration because one major issue that can arise from physical conferences is accessibility. You can help to remedy this issue by selecting a destination equidistant between the various locations from which guests are arriving.
Equipment: to ensure that your meeting goes without a hitch it is important that your conference hall is well equipped. Ensure that the room has comfortable seating, good acoustics, presentation equipment and wireless connectivity.