Did you know that more than 95% of users who go to your site are not ready to actually buy your products?
Lead nurturing, i.e. the segment of converting leads into sales, is a crucial step in the process which starts with the generation of traffic, converting visitors into leads, and, eventually, into customers or even propagators of your brand.
However, just as shopper habits evolve year by year, lead nurturing best practices are constantly changing. Grabbing and keeping the attention of customers gets harder and requires lots of resources, money, time, and creativity. This is especially complicated for small businesses that don't dispose with an unlimited budget but need results immediately.
In this article, we're offering five lead nurturing best practices that will help you boost conversion rates in 2019 and beat the competition.
1. Understand Your Customer's Journey
Determining where your prospects are in the customer journey map and giving them the info they need in the current stage is one of the key steps in your lead nurturing campaign.
To his end, ask yourself the following questions:
What pages does the prospect visit most often?
What have they already downloaded?
What are their pain points?
What are they talking about on social networks?
Here are are a few guidelines that will help you send the best emails in accordance with your prospects' place in the customer's journey:
Awareness stage: The prospect is aware of a problem/need, but hasn't decided what the best solution is. Send them articles related to interests, as well as those that contain industry statistics, or talk about the latest trends.
Consideration stage: The prospect understands the offered solutions but is still considering which one is the best for them. Send an invitation to a demo or a webinar that explains your product/service.
Decision stage: The prospect has chosen the best solution, but hasn't chosen a specific product or brand. Send an email with product reviews or testimonials from happy clients.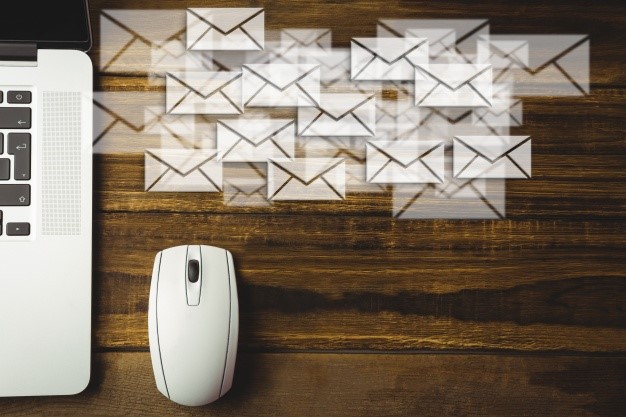 2. Personalize Your Emails
Email marketing is still the most effective method for lead nurturing. And personalized emails yield much better results. Research has shown that personalized messages generate up to 6 times more revenue than non-personalized ones.
What's more, email allows you to stay connected with your prospects at all times, since they can access their email accounts through mobile devices.
Make sure that your email campaigns don't look generic and automated. Customize each mail in accordance with the name, demographics, behavior, and interests of your prospects.
Here are a few ideas on how to personalize your messages:
Address the emails from different departments in your company such as the founder, members of the sales team, etc.
Add the receiver's name at the top of the email.
Target specific groups or behavior by using list segmentation.
Send content tailored to consumers' preferences.
Send triggered messages based on users' behavior, for example, when somebody downloads gated content from your site, click on a link in your emails, or goes to a certain page on your site.
3. Don't Be Annoying
Bombing your prospects with emails every day is the fastest way to make them unsubscribe. According to HubSpot, almost 80% of consumers have unsubscribed because a brand was sending too many emails. On the other hand, if you send your emails at a wrong time, they'll most likely end up unopened.
The goal is to find a balance between sending enough emails in order to stay in your prospects' minds but not too many so they can have time to digest the information.
Here are a few ideas that will help you to determine the right timing and frequency for your emails campaign.
Test different times of the day to send regular updates or announcements and see what works best for you. The timing, in this case, depends on your target audience's habits and routines. For instance, if your lead nurturing email is about work-related services or products, it will get better results during work time. On the other hand, emails related to entertainment will get better results in the evening.
When it comes to determining how often you should send your emails, testing is your best bet. Experiment with various sending schedules: every three or four days, once per week, or three times a month, to find what works best for you. Whatever you do, restrain yourself from sending emails every day.
Another way to avoid being annoying is to send emails only when you truly have something to say or offer. For instance, you can send a lead nurturing email when there's a sale, webinar, convention, some kind of announcement, or fresh content.
You can also allow your customers to select how often they want to get your emails. Give them an option to get weekly/monthly digest emails, or select the content they prefer.
4. Fresh and Recycled Content
Create your content with your prospects pain points in mind. In other words, make sure it provides information that is useful to your buyers.
If you lack staff, money, or time to produce new content for each prospect on a regular basis, consider recycling old content. But how do you make sure recycled content isn't boring? First of all, ensure it's relevant to your prospects based on their current customer's journey phase. Then, check if it offers value: is it informative, helpful, and up-to-date? If it's not, it may cause your prospects to unsubscribe.
Here are a few examples of recycling older content:
Mix and match different media channels and platforms. For instance, turn a video into a new blog post, a podcast into a great video, or article stats into a fun infographic.
Highlight and cut. Shorten a webinar to suit your lead nurturing strategy, show the best part of it on YouTube, highlight a certain section in a blog, or tweet the most memorable excerpts.
Ask other authors to write for you. Opening up to guest posting is a great way to get a large amount of good content for free.
Update old content. Take a popular blog post and update the dates and facts or discuss it in a YouTube video.
Use user-generated content. Repost content that your fans, customers, and followers share on social media, but make sure to get their permission first.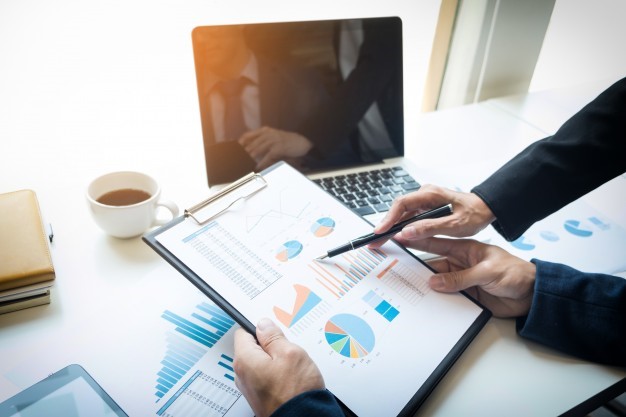 5. Analyze the Results
In order to know if your lead nurturing strategies have been effective, you need to track and analyze the results.
The metrics you're using need to be tied to your goals. For instance, if your goal is to increase lead quality, measure the number of leads that convert into sales. If your goal is to build brand awareness, measure direct traffic to your site or branded search.
Make sure to measure the number of leads that come in, the number of leads that go to the sales teams, as well as the number of leads that will be covered by your lead nurturing strategy.
Determine the content type that is best for your leads. It's also a good idea to consult your sales team about the content and its quality, as well as the email frequency. After all, they're the front line between your company and the customers and have insight into the situation 'on the field'.
In Conclusion
Lead nurturing is a process that takes time. It requires patience, dedication, and hard work. But if you're persistent, the results are definitely worth it.
Companies that invest resources, money and time in this process can expect an increase of lead generation ROI by up to 45% over companies that don't.
However, if all this still seems overwhelming, you can make things a lot simpler with this easy to use CRM for small business.
About the author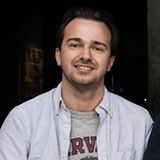 Marcus Svensson is responsible for the Growth of Albacross, a B2B lead generation platform, with previous experience as a founder and background in Mathematics from Stanford. Albacross is one of the top lead generation tools in Europe today and growing with hundreds of new companies every day. For best lead generation visit albacross.com