In the early 2000s, being small reigned supreme in the world of cell phones. Devices like the Motorola Razr were hot commodities because you could easily take them everywhere you went, and they were so light that you nearly forgot you had one in your pocket. Although great things may come in small packages, those days are long gone.
Rather than focusing on compact size, consumers in 2014 are more concerned with versatile functionality, power and ease of use. So, its no wonder that recent research projects the sale of phablets, a combination of a smartphone and a tablet, will soar in the next year. Here's a look at why phablets are the next technology trend.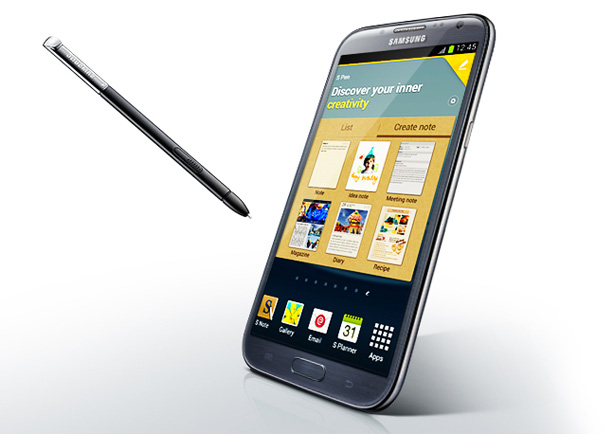 What is a Phablet?
A phablet is a device that combines the functionality of a tablet and a cell phone, allowing users to complete a wide range of tasks, such as taking a phone call, sending an email, working on a spreadsheet or watching a video, all on one device. Technically speaking, a phablet is typically a device with a screen larger than 5 inches, but smaller than 7 inches.
While smartphones and tablets used to be in two succinct categories – one was good for making calls and sending emails, the other ideal for more in-depth use, the lines have recently begun to blur. According to research conducted by IDC, phablet sales overtook tablet salesin the Asia-Pacific Region (excluding Japan) frin April to June 2014, with a total of 25.2 million phablets shipped.
In addition, according to Barclays analyst Ben Reitzes, sales of phablets are expected to grow from 27 million units in 2012 to 230 million units in 2015.
The Emergence of the Phablet
When Samsung first introduced the Galaxy Note in 2011, it was received with less-than-enthusiastic reviews. Many tech bloggers noted that the device, though it had great visual clarity, was simply too large to offer the same convenience as traditional smartphones. Flash forward to 2013, when the Samsung Galaxy Note 3 phablet exceeded 10 million sales in just 60 days. And the number is only expected to climb in 2014 and beyond.
Since the introduction of the Samsung Galaxy Note, other mobile device manufacturers have jumped in on the trend. Other examples of phablets include the LG G Flex, which features a 6-inch curved display for comfortable and enhanced visual effects,Sony Xperia Z Ultra, HTC One Max and the Nokia Lumia 1520.
What are the Benefits of a Phablet?
The main benefit of a phablet is versatility without sacrificing quality. While many of the tasks accomplished on a phablet can be completed on a regular smartphone, it often comes at the price of diminished visual quality, and usability (think always having to zoom in and out, or having difficulty reading and typing). A phablet solves these problems by delivering an HD display and larger screens to make typing, reading and viewing visual media, easier and more enjoyable.
Another, lesser-known benefit of a phablet is the potential for improved battery life. Unlike smaller smartphones, phablets leave more room for developers to place better-quality batteries. For example, the Samsung Galaxy Note 3 phablet boasts the largest battery of any mobile device (3200mAh) and can endure more than 6 hours of straight, continuous use.
One other benefit to phablets is the convenience of using only one device. At its core, the point of any smartphone or tablet is mobility, so lugging around two devices to be able to accomplish all tasks kind of defeats the purpose. Though a phablet can't exactly fit comfortably in your pocket, it certainly takes up less space than multiple devices.
With benefits like versatility, quality, prolonged battery life and portability, it's no wonder why tablets are the next technology trend.
– By Jennifer Thayer
Jennifer is a technology writer who is always looking to dive into the latest tech news and share her insights with others. Follow her on Twitter to see what information she reveals next.