A mobile business is a business capable of being managed remotely. Business owners no longer need to be hands-on and present all the time for the business to operate. Owners also need not invest in large equipment to support their business. However, managing a mobile business can be difficult without the right kind of solution to help you along. Recent technologies have ushered in new advances in mobile business management—from cloud computing, remote management, and storage area network solution.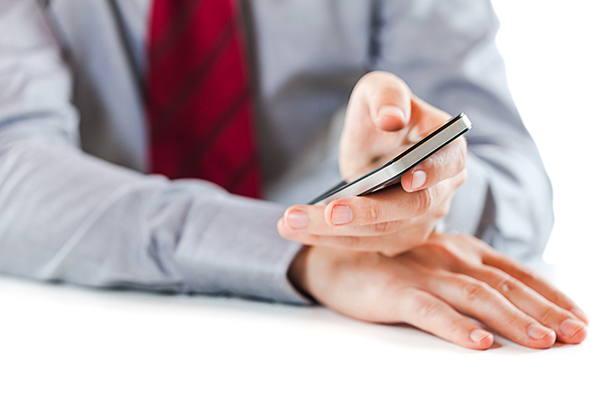 Cloud Computing
Gone are the days when the business owner has to be present 100% of the time and direct the operations of the business from the ground. Nowadays, business owners can just be sitting at their own couch at home, tablet in hand, while still managing the business.
Business leaders can multitask by handling two or more businesses at a time, without being physically present at both. He can be attending a meeting in the middle of Europe but still maintaining a close eye in the day-to-day operations of their New York office. Such is the beauty of cloud computing.
Cloud computing enables business owners to manage their business and perform their functions without going to office through "the cloud." Cloud computing comes in three formats: as a program, a platform, or an infrastructure. It depends on the business' needs on which of these will be applicable. For example, business owners and bosses can check daily or weekly reports by requiring the employees to submit them through the cloud. Data and information can be stored in the cloud and accessed from anywhere in the world, as long as there is Internet connection.
Remote Administration
Remote management enables the owner, manager, or leader to control and manipulate the systems physically located in another place from where they are. This technology eliminates the need to go to the office to manually operate the system. Instead, the manager or person in charge can control and manipulate the system without compromising quality.
Remote management can be done through an Internet connection, Local Area Network, or TCP/IP. For mobile businesses, where the business leader or owner is always on the move, remote administration through the Internet is the most feasible. This technology allows the business leaders to make sure that instructions are being implemented according to their orders.
By remote viewing, persons in charge can catch any mistake or error right at the moment it is being done, and have it rectified immediately.
Storage Area Network Solution
SAN or Storage Area Networks are data storage solutions for any business, be it a small business or a large one. This technology enables business owners to save and store their data into storage servers, without making a big investment in hardware. This solution assists the business to maintain a dependable and secure storage option minus the costs of setting up servers and energy costs of maintaining them. This technology enables the business owner to rest easy knowing all business data are securely stored.