The main goal of most website creators is to be found online. One way to achieve this is through link building, or the process of establishing links to your website from other sites. However, some websites fall into the trap of using the same keywords over and over again when creating these links. While this may create a semblance of consistency, it might not really help in your efforts to be found online.
Gone are the days when using the same keywords repeatedly would guarantee a high search engine ranking for a website. Search engines are smarter now and they do not look highly on keywords that are used frequently. There is more value in using Latent Semantic Indexing (LSI) keywords or the use of synonyms or keyword variations that enrich and give more relevance to a website's contents. Thus, it is important to utilize keyword variation when you create links to your website. Here are some reasons why: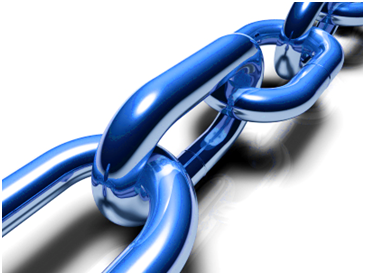 Variety. Let's be practical. Keyword variation, as the name implies, creates variety. You don't have to use the same words repeatedly. It's time to bring out your thesaurus and use all the synonyms you can think of.
Quality. Because you have various words to choose from, you're no longer tied up with using the same words, which at times no longer make sense. This helps boost the quality of your link. More importantly, it also improves the quality of your website's traffic. Your target market will have a higher chance of finding you online.
Wider reach. When you vary your keywords, you can reach a wider range of Internet users.  There are several possible keywords that Internet users can use to find a product. Thus, if there is variety in your keywords, there is a higher chance for your website to be found.
Search engine optimization. Using keyword variation helps a website rank higher in search engines because your links will appear more natural, i.e., real people and satisfied clients are creating the links. Using the same keywords all the time will get you filtered out eventually because search engines will suspect the methods you're using to optimize your website. Varying your keywords can help you dodge those filters and it will help search engines believe that your site is relevant to your targeted keyword.
Long-tail keywords. Keyword variations need not have the same length as the original keyword. A variation can even be a full sentence, if necessary. While using a longer keyword phrase will produce less traffic, it can bring your website more quality traffic. A long-tail keyword will target more focused searchers who are ready to make that purchase. In the long run, this can even yield a higher conversion rate for a website.
At the end of the day, it's important to monitor how well your keywords are contributing to your link building service and SEO efforts. You should see to it that they actually deliver the traffic you need, otherwise, feel free to replace them with keyword variations that will actually help your site.
Joe currently does SEO and linkbuilding for TheBuyFly, an eCommerce site catered to iPhone 4 cases. Additionally, he also serves as an SEO consultant to other eCommerce sites looking to increase their organic traffic.