Being a small business owner has never been easy. But the last year has proven to be a challenge even for the savviest among us.
Although the pandemic continues to wreak havoc on an international scale, we've started to adjust to our "new normal." The businesses that survived 2020 are looking to thrive in 2021. And if COVID-19 taught us anything, it's that community support is one of our greatest assets.
As such, you'll want to do everything possible to reach prospective customers close by. One of the most effective ways to do that is through search engine optimization.
Local SEO focuses on providing value to consumers within your immediate area and ensuring they can find you when they perform an online search. Let's take a closer look at just a few of the ways your small business can use local SEO to succeed this year.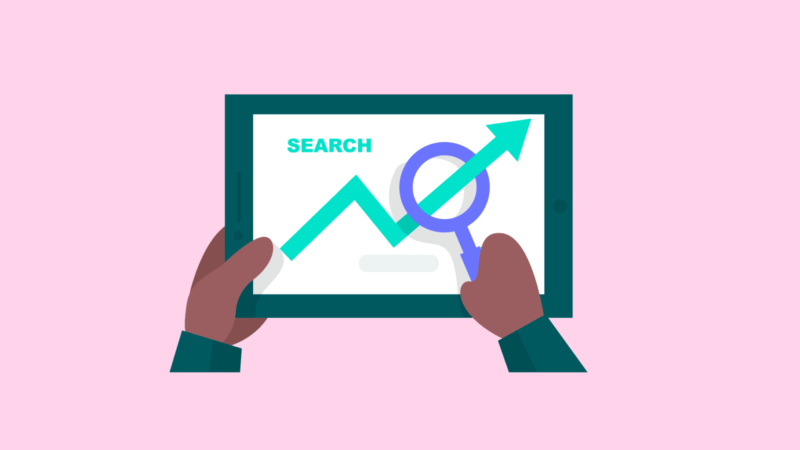 Target Long-Tail Keywords
Including relevant keywords in your website content can help Google determine the value of your website for a given web user. But picking the right keywords can be complicated.
Conducting keyword research is the best way to ensure you're using keywords that align with your ultimate goals. Using a keyword planner can allow you to see the keywords on which your competitors rank and help to determine which terms are best for your own site optimizations.
But it's important to note that you shouldn't necessarily choose the keywords with the highest possible search volume. Although that means that many web users are including those keywords in searches, those users may not actually be looking for what your site has to offer. And if lots of other websites are already ranking on those search terms, it'll be much harder for you to get noticed online.
For many small businesses, it's best to choose longer, more specific keywords for onsite optimizations. These keywords will often include the location of your business or the area you serve. Even though the search volume may be slightly lower than you'll find with more generic keywords, the search intent will be more aligned with your target customers. Optimizing with long-tail keywords can also help your site show up prominently in search results when that specific location is included in the query.
Basically, broad doesn't always mean better. Optimizing with more specific search terms, especially those that include your location, can help you reach customers right in your community.
Ask For Online Reviews
Online reviews are worth their weight in gold for many business owners. The majority of today's consumers view online reviews to be just as valuable as personal recommendations.
If you don't have enough online reviews (or your reviews are overwhelmingly negative), you'll have a hard time building customer trust. At a time when the marketplace is so competitive, you have to make a good first impression.
One of the most effective ways to generate online reviews is to simply ask for them! Although customers will often be eager to express their views if they've had a bad experience, they don't often remember to do so when they've had a great one. Take a moment to remind them in person, on social media, or via email that leaving a review is a fast and free way to support your business in these difficult times. A little encouragement can go a long way.
After you start receiving more reviews, you'll need to manage them effectively. Be sure to respond promptly (but never with defensiveness!) and in a way that helps the customer feel heard. This provides you with an excellent opportunity to showcase your values and your customer service skills. Your response will often be more revealing to potential customers than the original review!
Online reviews can improve your overall brand perception, but they can also help you show up more readily in relevant search results. You can often manage your reputation and increase your web traffic at the same time.
Make Sure Your Site is Mobile-Friendly
Did you know that approximately half of all web traffic now comes from mobile devices? The days of catering only to desktop and laptop users are over. Now, you can't afford to ignore those who search the web on their smartphones.
As a result, you need to be certain that your website provides a positive experience for mobile users. Responsive web design, superior site security, easy navigation, and overall accessibility are must-haves.
Without these in place, your site will provide a negative experience for mobile users. And since Google wants to reward sites that offer value to those mobile users, your rankings could suffer as a result.
Be sure to run a mobile-friendly audit and make any relevant changes to your site that will help you appeal even more to mobile customers. Optimizing for voice search, for instance, can make it even more likely for you to show up in search queries performed by mobile users.
Use GMB and Local Directories
Google My Business, or GMB, is a completely free service that allows you to list relevant information about your organization online. By claiming and updating your GMB listing, you'll make it even easier for local customers to find you. In many cases, you can increase your visibility in search results and drive more traffic to your site.
In addition to GMB, you should consider listing your business in a variety of local directories. Yelp, Yahoo! Local, Angi, and many other industry-specific directories allow you to publish your business information to boost your online presence. Just make sure that all of these details are consistent across every platform. Even small discrepancies can confuse search engines, so ensuring accuracy can help you make the most of this opportunity.
There's no doubt that small business owners have had a tough time over the last year. But with these local SEO tips in mind, you'll have the power to reach customers in your neighborhood and grow your company throughout 2021.