Now, Facebook will not only be a medium for entertainment on which users upload pictures, comments on the post and shares message or information but also for doing a bank transaction. The Facebook user can easily transfer funds from one bank account to the other by getting registered on KayPay.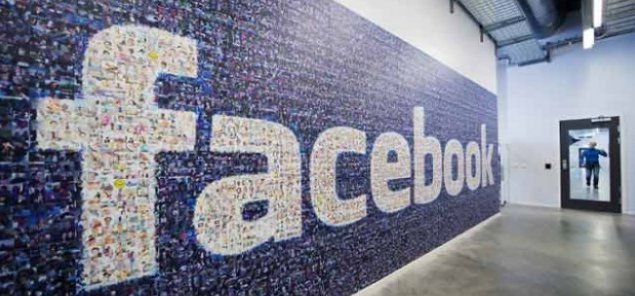 Few days ago, Social networking sites are only the medium through which an individual creates his/her social profile and shares views, interests, news, activities, information and real-life connections in the form of written post, photographs or videos. Now, social networking sites like Facebook is not only for
chatting and making new connection but also to transfer funds to friends on real time, without any charge.
Social networking sites and internet are gaining lots of media attention these days. Recently, Mark Zuckerberg, Facebook founder and chief executive officer of Facebook visited India on two day tour and met Prime Minister Narendra Modi. During his visit he said that Facebook need to go long way as only one-third of the countrys' population uses Internet. The country need to develop 911 for Internet, as the nation have 100 for police services.
Soon after the visit of Facebook founder, Facebook-based instant fund transfer service has been launched in India which is the second biggest market for the social networking sites. This service was launched by the Kotak Mahindra Bank, a private sector many lender.
With the help of this service, 100 million Facebook user in India among 248 million Internet uses will be able to send money to their friends and families via Facebook for free. To get the benefit of this service, it is neither compulsory for a money sender nor a money receiver to have have an account at Kotak Mahindra Bank. This simply indicate that the Facebook users can easily send or receive money from a bank account to any other bank account.
While the launch for the service Deepak Sharma, an executive vice president and head of digital initiatives of KMB said that the bank has used the Immediate Payment Service (IMPS) platform provided by the National Payments Corporation of India (NPCI) which allows technologies and networks to access their bank account. The transfer of amount via Facebook can be done at all the 28 banks registered in IMPS platform. Sharma also added that to make this service free of cost the KMB has worked very closely with the Reserve Bank and the NRCI.
Initially, to start this service the sender will have to give personal credentials with bank account details and the bank's Mobile Money Identification Number (MMIN) for the registration on a committed website known as 'KayPay'. After the registration on KayPay, Facebook user can easily send money to his friend or family member bank account. For faster transaction, the beneficiary will also have be get registered on KayPay. Once registered on KayPay, with the help of this service, a sender can transfer the amount of Rs 2500 at a time and the maximum amount of monthly transaction can be done upto Rs 25,000.
Sharma claimed on the security issue, that it is fully secure, even in the event of the Facebook account striking a bargain as it uses two-factor authentication (T-FA or 2FA) Security to complete a transaction and their will be also an expiry time for a particular transaction.
Good news for hindi news reader now you can read & enjoy hindi news on entertainment, bollywood, sport, gadgets, business, political.