We all have very busy lives. With work, school, and other things that force us to spend time apart from our children, it's easy to start feeling disconnected. The important thing is to not let that feeling get the better of your relationship, and take steps to build a strong bond that can't be broken. This information is all you need to know about bonding with your kids: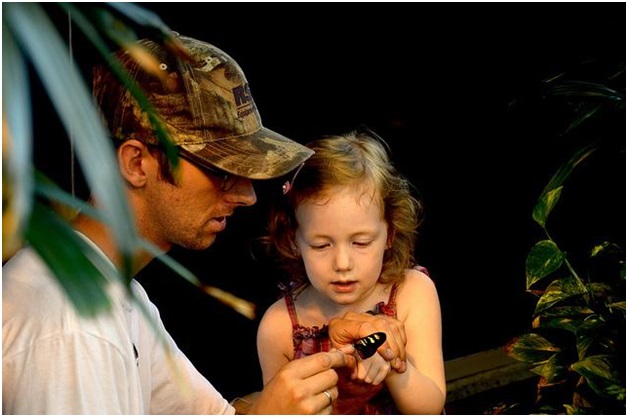 Accept them for Who They Are
Accepting your child for who they are is the first step to bonding with them effectively. You usually either get kids who are laid back, challenging, or mixed temperament. By accepting them for who they are, they'll feel safe and secure. All kids should feel ok with their personality and identity, so make sure you aren't trying to change them or make them feel bad.
Put in Time
Even though we're all a little short on time, it's important to invest it in your children. Time is much more valuable than money. Some parents think that quality time is a little bit of fun time together when they have 15 minutes. However, quality time is the time when you probably aren't doing much at all. It's at these moments your child is learning about you and developing trust. By simply talking about their day with them and having regular conversations, you are putting in quality time. That isn't to say that you shouldn't have fun with them. Of course you should! Help them develop hobbies and interests by having fun with them and seeing what they like to do. They might be avid model collectors, or DIY enthusiasts. Take an interest in their interests. Buy them a model of the flying Scotsman, for instance. Make sure you're giving them all the attention and time they need from you.
Take Them Out
It's normal for partners to go out on dates to reconnect again, so why not go out with your kids? Take them out for ice cream or a meal and let them talk to you about anything and everything. Don't question them. This is a tried and tested parenting technique. Let them lead the conversation!
Give Them Contact in Healthy Doses
Make sure you touch your kids every day. This could be a hug, kiss, playfight, or a high five. Whatever it is, make sure they are coming into contact with you in healthy doses. Even babies can sense if you're holding them in a loving way or just a functional way. They may not be so receptive to hugs and kisses as they grow up, but don't take it personally. Just be ready to give positive touch where possible.
Share Memories
Sharing your own childhood memories with your kids is a great way to bond. They'll love learning about what you were like at their age too!
Bonding with your kids is essential to their development and emotional health. Follow this advice, and your child will grow to be a happy, healthy individual!