Before the internet, marketing was quite a different story – television, billboards, and print were the primary method of publicity, especially when it came to promoting an event. Enter what has been one of the most innovative means of communication, and bingo – the world is literally your oyster. Whether it's a shoutout on your webpage, a Twitter campaign or Facebook event invite, there are a myriad of ways to utilise social media to get the word out about your event, without the cost.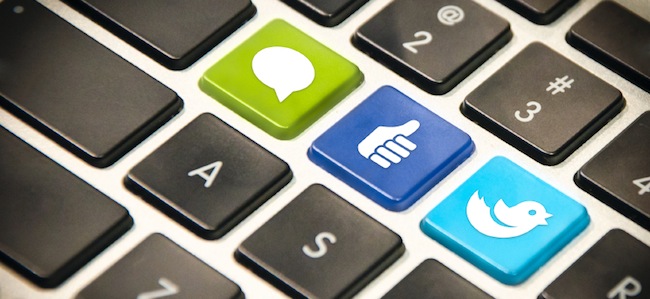 Know Your People
A big part of event promotion all comes down to event branding. Know your audience? Then keep them happy by marketing to them directly. Surprise, delight, and challenge, but stick to your general ethos and the standard of quality that your fans and customers have come to expect, while leaving some room to expand your horizons.
Mark That Date, and Make It Viral
In a world of hectic, non-stop schedules, getting people to notice your occasion and encouraging them to jot it down on their already-packed agenda can be challenging. This is where you can channel your audience and start your own bespoke hashtagon Twitter, such as #epicunionmeetup and using it in as many related tweets as possible. It can be as quirky or serious as you like, but the catchier and more memorable the phrase (provided it stays short and simple) the more likely it is to go viral.
You can encourage followers to use your hashtag and retweet/share/like by offering a freebie or entrance into a competition. And if you get tons of traffic, consider designating the event its very own Twitter account, and creating your own Facebookpage. You can arrange your own individual events from this page, and its long-term presence will allow you to build up a consumer/fan base while giving you the chance to get to know your audience a little better.
Additionally, you can use Facebook's simple ad feature, a paid process, to broadcast your event – however, by diversifying your statuses and reaching out to more social media users, the work should do itself.
Bring It to the Business World, and Reach Out Further
Though Facebook and Twitter are by far the most effective resources for social marketing, businesses understand the punch that powerful professional social media hubs like LinkedIncan provide. It's incredibly easy to create an event, which will show up on the home page of whoever RSVPs it and on the pages of their connections, racking up the publicity on a mind-blowing scale. Not only will this garner a huge amount of attention and shows up on the events search, but it'll put you in the presence of other industry creatives and contacts whose eye you've been looking to catch.
But don't stop there. If you run a blog, write a post, which not only advertises the event, but encourages people to join through calls for sponsors, presenters, and volunteers, or start up a blog specific to that event. You can also get in touch with similar blogs and submit your announcement as a guest post in order to reach a wider audience as well as generate feedback; this medium allows you to explore different aspects of the event as well as cover general info. Keeping track of this can become challenging the more popular the response, so be sure to stay on top of it. Got stage presence? Then consider a brief, informative and engaging blog, which describes the upcoming event, or even invest in a smart production video anticipating the event and upload it to YouTube. Depending on the nature of your event, you can really play with creativity and come up with some witty, catchy, and enticing ads that just might take off to a large audience.
Additional Options
Sites like Eventful,Eventbrite, Foursquare, and Tweetvite are excellent utilities for showcasing events of all scopes and sizes, as well as a number of other services for event marketing. Just remember that the action doesn't end there – live blogging and tweeting is just as essential as the pre-show prep, and be sure to do a follow-up of the event to celebrate your success and show recognition to your fan/customer base.
Reno Macri is a Managing Director at Enigma Visual Solutions, specialising in exhibition stand design & build, graphic productions, signage systems and event branding services. He specialises in exhibition and event management. He would love to share his insight and thoughts on latest experiential marketing ideas. You can connect him on LinkedIn.