When it comes to mobile app development, the programmers and developers are always trying to think out- of- box. Especially to meet the ever- changing expectations of the tech- buffs.
Along with the look of the app, the mobile app developers also working to attain outstanding tech features to bring their apps on top of the lot. If your iPhone is already full with the popular apps like Facebook, twitter, spotify, angry birds, etc.
Let us dig a little deeper   into the world of apps and explore the most gorgeous apps of 2014. Let's get started:
Tiny Planet
Tiny Planet is a $0.99 download from the App Store.
Out of all the apps nowadays, an app, which is truly original, is something not usual. .This app uses a "magical effect" to transform any photo you captured into a tiny planet like appearance. You can create a tiny sphere at the centre of the frame, which wraps the photo in such a manner that it looks like a tiny planet floating in the air.
Not only that, this app also has a reverse option, known as "tiny tube". And an obvious fact, that no creative photo editing app is complete without the sharing the masterpieces with the world, via Instagram, Facebook, Twitter, etc.
Up to calendar
UpTo Calendar is free in the App Store.
Who doesn't require a calendar app to maintain their daily schedule? Plan events, write to- and do lists, set reminders, categories your priorities with this amazing app.
Photo toaster
PhotoToaster is $2.99 in the App Store
With all the free photo-editing softwares in the high tech world, it is rare that you find an app worth paying for. However, Photo Toaster dares to take the challenge and compete with all the existing photo-editing apps and can certainly be declared as the winner.
This app is a rarity as it offers varied effects as per requirement of the user. It has a simple one-click edit option for casual users or complex effects to fine-tune your pictures more, but all under the safe roof. Though it offers a bunch of options, still prides in not being among a cluttering and confusing app.
Install this app to meet all of your photo editing needs.
Swell
Swell is a free download from the App Store
The best way to describe this Swell app is to declare it as a Pandora for podcasts and online new radio. One thing is for sure, with this amazing app your delight is sure to swell up towards ecstasy as you thoroughly enjoy the great content in all the fields of your interest.
Breeze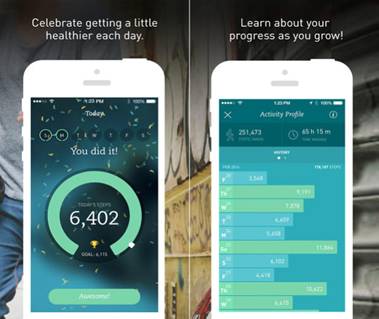 A great M7 motion co- processor that iPhone 5s has can help monitor your movements. Track the progress of how far active profile you have got with this app. Breeze features minimalistic interface, personalise daily activities, help you grow, issue push notifications as long as you have your app running. Overall, you are ensured to live a better life with this app and breeze out all the worries.
Hire a professional mobile app developer from a reliable company, so that you receive the best from him, as he will be aware of all the prevailing trends and work accordingly.
Sam Martin is a professional Mobile app developer, who is engaged to GetAProgrammer, a pioneering application development company, located in Sydney. He is also engaged into blogging and writing articles on the topics related to iPhone app, Android app development, etc.