Happiness is one of the things people yearn for, but making someone happy is not precisely the easiest thing on Earth. Of course, when it comes to your loved ones seeing you regularly can make them really happy, but professionally, as a freelancer, keeping your clients happy can be pretty challenging.
Working on your own is great. Who wouldn't want to mange his own time or choose the projects to work on, not to mention probably the coolest part – without being compelled to report to anybody? However, among these 'goodies' there are some related tasks such as managing your relationship with your clients or offering additional support when needed you'd like to leave on someone else.
Since you don't have specialized departments handling these activities, you've got no choice but do it yourself. The good news is that there's no secret about how to maintain a proper long-term cooperation: respect your clients' requirements and give them exactly what they want! Does it sound trivial, right? The truth is that it's not as easy as it seem, but once you've taken a look on the advice below your job will simplify.
Define requirements
It has probably happened at least once to get the impression that your client's requirements are very clear and when you eventually delivered the project, your client was not quite happy with the result saying that it's not what he asked for. Did it come as a surprise? Did you feel irritated? It's natural, although it could have been avoided provided you paid more attention when getting the brief.
Therefore, you should accurately define the requirements before starting a project. Besides getting a detailed description of the project you're supposed to deliver, it will be helpful doing some research on your client's field. You'll get an even clearer picture about what he's looking for. Then, make a short list of possible ideas that could be implemented based on your client's desire. It should be concise and not very descriptive so that your client keeps focused on the main thing – the essence of your suggestions.
Upon your client has been presented the list for analysis, he'll be more likely to understand your perspective, a specialized one, and see whether you're on the same page. Depending on that he'll possibly bring you further clarification if needed or give you additional suggestions.
Provide useful examples
The best way to make sure you get someone's idea is by giving relevant examples of similar projects. Some clients may know something about coding or they may have some knowledge about web development, graphic design etc. Others usually do research while some of them may not even know anything about your field.
By providing proper examples you'll avoid any misunderstanding that can arise considering your client may have difficulties in using or understanding your technical language. If you're supposed to design a website for example, you can use your portfolio in case it includes similar projects. If not you should ensure you've previously made a selection of inspiring examples upon browsing web galleries such as http://webdrool.tumblr.com/.
Update your client regularly
A good communication with your client is the key to a satisfactory cooperation. Although you duly understood your client's desire and considered carefully all the issues previously discussed when planned the execution stage, don't stop here! Once you've started working on a project, keep in touch with your client. Update him regularly about the evolution of the project and ask for his opinion in each stage.
Along the way, he might want you to perform some changes. By maintaining a continuous communication you won't miss anything and in the end you'll be able to provide a project that meets the expectation. Despite having already discussed all the aspects in the beginning, you should be open to any on-going modification your client might suggest, because in the end the main purpose is to deliver a project in accordance with his requirements.
Clarify the details of your cooperation
As you may not be willing to deliver all inclusive projects (i.e. you've been contracted to design a website, but the client eventually expects you to provide content for its section as well), in order to avoid such situations, make sure you clarify all the details of your cooperation prior to concluding any agreement. Nevertheless, if you're eager to expand your horizon and gain some knowledge in a complementary field, go for it!
Basically both yours responsibilities and obligations, as well as those of your client should be discussed and clarified before starting your work – that way you'll have the certainty that your client expects nothing more than what you initially agreed.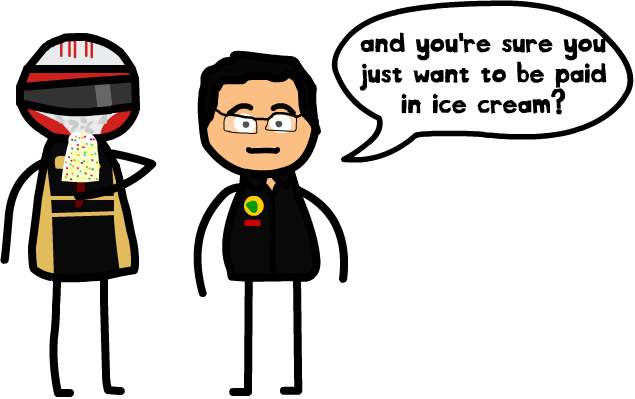 Conclusion
Managing all these aspects successfully requires some effort, but considering your clients are your most valuable asset, they are undoubtably worth those efforts. In fact, all your efforts should be focused on keeping a proper professional relationship by providing your clients with work complying with their standards, even though theirs may not coincide with yours.
What I mean is that you should keep in mind that your client's desire should be on the first place if you're priority is delivering the exact work he expects. And it should be! However, if you feel it's necessary, offer your advice based on previous experiences as it may prove to be useful for your client. By showing a deeper interest in your client's needs it will bring you more appreciation from him. Let him see that you're not only an executor, but you're preoccupied with executing a project to exceed the initial expectations and being beneficial for his business.
Pay attention to each of these steps as by following them you will create strong relationships with your clients that may get you long-term collaboration, as, eventually, that's one of any freelancer's goals. Have you managed to build great relationships with your clients? We're anxious to find out your own tested tips so use the comment section below and share with us your personal experience.
Elena Simionescu handles PR for Pixel77 and Inky Deals. She takes design tutorials and design deals pretty seriously and in her free time, she watches a lot of movies. Like a lot, a lot. Get in touch with her on Twitter and Google+.