So, you have set up a Facebook fan page for your website and you have probably done anything and everything on your part to get some social love for your website via this Facebook fan page but despite all your earnest efforts, you can see that nothing has changed. The number of fans is not shooting up and the number of comments into your Facebook fan page is not going up either. A careful look into your existing fan page will reveal the fact that it is the design that is the sole reason behind all these heartburns. You may find the default Facebook fan page template cool and trendy but for the visitors, it may not appear that much cooler. Here we are going to give you some information why you should opt for facebook fan page rather than going for the same boring default template:
A Unique Look:
Image how boring life would it be if all of us look the same? Quite boring for sure. Now take a look at your Facebook fan page and ask yourself is the design look really impressive? Or it is just another run of the mill product that people would care less when they are spending some time on Facebook. Since you are trying to use Facebook fan page as the brand face of your company, you need to make sure that it has a distinct look and feel, otherwise people would fail to relate your company to its Facebook fan page.
To Get More Social Love:
Having a Facebook fan page is probably the best marketing move you can do to get some social love. But saying the same sales pitch is certainly not going to help you one way or the other. So, it is quite clear that you need to change the look and feel of your Facebook fan page so that people care to spend some time on it and you can see a steady rise in the number of followers and Facebook like. However there is nothing to vaunt, but still you would have to feel embarrassed people look at the Likes and other graphs of your official Facebook fan page.
Defeat Is Not An Option:
It's boring to death to see the same boring default interface. Customizations are there to give it a distinct look and flavor so that it stands out from the rest. The same goes true with Facebook fan page. If you are to see some significant improvement in your ongoing marketing mix, you need to make sure the fanpage looks different in every possible ways.
Success Stories:
You need to draw inspirations from the success stories of Coca Cola and its likes. Their success stories would never materialize if they had not customize their Facebook fan page. The same goes true with your marketing mix. Your facebook fanpage needs to have an amazing mix of awesome design and punch lines and you will have the best of the both words.
Lets have a quick look at some awesome facebook fan page design: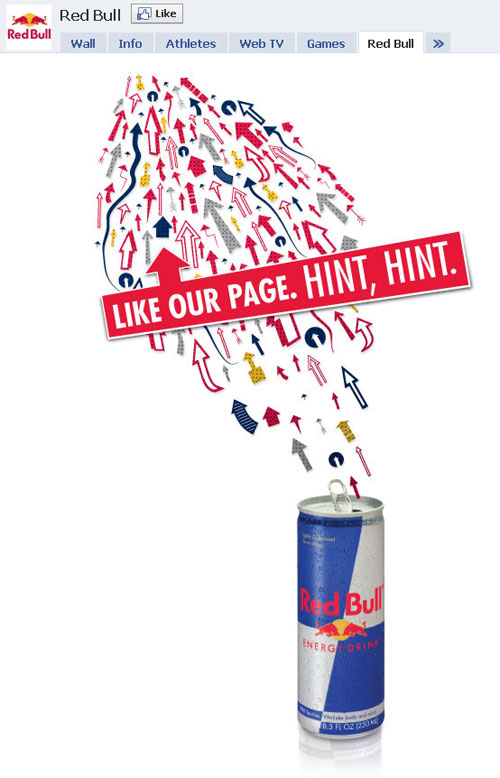 Michael Evans is a blogger and social media addict. He is passionate writer and loves experimenting with FBML and facebook marketing. Check some of his facebook templates at FanpageTemplates.org.