This post will explain how to get a second passport legally, quickly and securely, taking you through the application process from start to finish.
There are usually two reasons a 2nd passport can be issued,
For frequent business travellers who need to travel to countries who are in conflict with each other and therefore reject passport holders with certain stamps e.g. Israel and Iran.
The second reason is again for frequent business travellers who may require regular visas in order to travel. With some embassies taking a long time to issue visas, a second passport can be required in order to travel freely.
Applying for a second passport allows individuals to hold two separate passports that can be used simultaneously. The second passport has its own unique passport number, photograph and expiry date, it is not a duplicate of the first.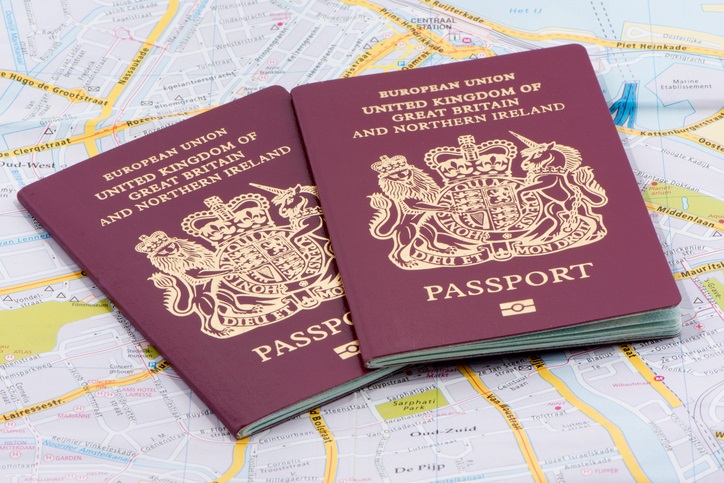 How to get a second UK Passport
The first step is to provide Rapid British Passports with an Authorisation Letter. This personal letter of authorisation entitles someone else to lodge an application on their behalf. With this Rapid British Passports can handle the application from start to finish.
Also required as part of the application process is a current passport (or photocopy), two passport photos, an order form and an employer support letter. Templates and guidance for all the required documents can be found on our website.
One of the key documents needed is the Employer Support Letter. Her Majesty's Passport Office requires a letter from your employer to support your application for a Second Passport stating the reasons for it. It must be; in the original hard copy format, printed on letter headed paper and no older than one month (the letter must be dated). At Rapid British Passports we have a wealth of experience when dealing with the wording and the nature of these letters and can provide assistance through our 24/7 support team.
To begin your application today, click here to download your Second Passport Application Form.
As a specialized passport agency we are authorized to submit Second Passport Application's on our clients' behalf at Her Majesty's Passport office without the need to book any appointments. To avoid delays or rejection your application is reviewed by our experienced team, once we are happy all criteria's have been checked and cleared, your application is sent for completion.