These days, most of the businesses are looking to convert their physical stores into a dynamic eCommerce website, which is quite easily possible for them. Starting an online business is easy, but running it smoothly and profitably is not as easy as it sounds, eCommerce retailers need to spend their huge amount of time on their website to make it worth for their customers. However, you would many eCommerce websites on the web, so it becomes difficult to grab the attention of your customers and new visitors.
When you start an online business, you need to make sure to serve your customers exceptionally so that they feel special and visit your website again and again. You can adopt many new ways to attract your customers on your website, but make sure to implement effective tips that work for your site. Continue your reading to get some golden tips to attract customers and visitors on your website.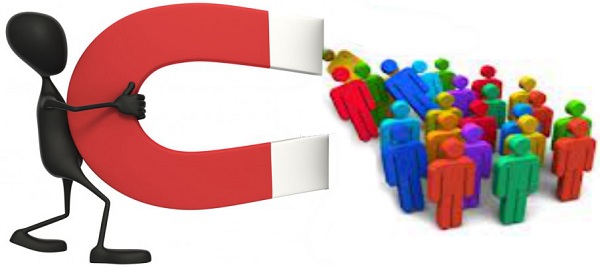 Place Product Videos
When it comes to increase number of customers and visitors on your website, you should place product videos on your website that help your customers to get a complete idea about your products. Placing product videos is one of the best ideas that surely work for your eCommerce website and increase sales and revenue of your business.
Along with placing videos on your website, you can also place some of your best selling product videos on video sharing websites like YouTube. You can easily get huge traffic and visitors on your website and make your brand popular worldwide.
Make your eCommerce Website Easy-to-use
If you have an attractive and easy-to-use website to sell your products, you will surely attract lots of visitors on your website and turn them into potential customers. If you customer find your website reliable and user-friendly, he/she will surely visit your website again and become your regular customer.
Offer Dynamic Customer Service
Believe it or not, but this is one of the most important points for you if you want to attract lots of customers on your eCommerce website. You should offer exceptional and quality customer service to your customers and need to answer their all queries about your products. By shipping their products on perfect time and sorting their all problems and complaints, you can easily win your customers' trust and they will also inform their friends, relatives and other people about your website.
Provide Discount Deals & Offers
Apart from all these tips, it is also significant for you to offer some amount of discount and promotion deals to your customers. By introducing some discount deals on your products, you can grab the attention of customers and increase your sales and profit of your business. Make sure to offer genuine deals on your products that attract your customers!!
Go Social like Facebook, Twitter & LinkedIn
No matter whether you are running a big or small e-store, but you need to opt for social media like Facebook, Twitter and LinkedIn profiles. You can have strong and professional profiles on these social media websites as it helps you to attract many new customers and visitors on your website. Through these social media network, you can communicate with your customers, provide product details, offer discount deals and other important stuffs.
Author Bio
Brianna Wills is working as a ecommerce developer at perception system, which is a leading e-Commerce development services provider company in India. The company offers end-to-end e-Commerce solutions to make your business on the top of the major search engines like Google, Yahoo and more.