The way in which people buy and consume literature, information and creative works has been transformed since the dawn of the Internet. Consumers can now gain access to digital content from a range of ubiquitous devices, which is leading to a decline in traditional media such as newspapers and CDs. This revolution in digital content publishing is showing no signs of slowing down as technology becomes cheaper and more effective. There are five types of publication in particular that have benefited enormously from the switch to digital.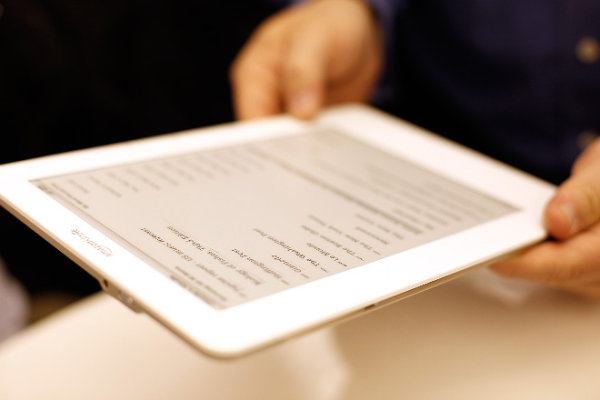 Online magazines
While the circulation of real magazines declines at an alarming rate, the readership of their online counterparts continues to grow rapidly. Magazines are now read on smart phones and tablets, and they can be purchased and downloaded in a matter of seconds. Subscription services often instigate overnight downloads, so users have access to their magazine content first thing in the morning. And with a range of interactive services and downloadable content, digital publications provide an experience to users that simply can't be replicated by the traditional medium of ink and paper.
E-books
The huge rise in popularity of e-readers and tablet computers has led to a surge in sales of e-books. Instead of scouring high streets and dusty book stores, consumers now have access to millions of books – all available in seconds via digital download solutions. Because publishers can save on the costs of distribution and raw materials, the consumer can make huge savings when compared with buying physical goods.
Education
Old-fashioned textbooks and learning materials are quickly making way for online reference materials and interactive learning programs. Indeed, many schools are now giving homework to children over the Internet, and the use of iPads and other tablet devices is now widespread in classrooms. Companies are providing training to their employees via digital content publishing, which is allowing them to streamline their HR process and save on the costs of printing and distribution.
Music
The music industry has quite simply been revolutionised by the ability to download digital tracks and albums. Consumers can pick and choose the tracks they want, they can start listening to the music they've purchased within seconds and they can find huge savings by using online music stores. Moreover, digital content publishing means that anyone can now become a recording artist, as the latest digital downloading solutions are simple to integrate into existing websites.
Corporate communications
The digital revolution has also changed the way in which many businesses operate. Financial documents, reports and accounts can now be uploaded and downloaded from anywhere with an Internet connection – allowing an increasing number of people to work remotely. As this area of digital content publishing continues to grow, it is widely expected that more and more companies will downsize their office facilities in favour of home working.
The ability to purchase and gain immediate access to information, music, video and documents is made possible by sophisticated digital downloading solutions. Easily integrated, quick and user-friendly, these services are changing the way people share and sell information beyond all recognition.
About the author:
Martin Jonson is director of the UK's Digital Downloading company providing exceptional quality at the lowest UK prices. He will complete your job quickly with the greatest care. You can connect with him on Google+.