A sitemap is a map or visual representation of your entire website. It lists all of the pages that are contained on a site. There are two main types of sitemaps – HTML and XML. In this article, we'll be discussing both types and why they are important.
The Purpose of Sitemaps
The main reason to have a sitemap is to make it easy for the search engines to find your site. While search engines can find the pages of your site by other means, such as the keywords contained in your content, a sitemap speeds up this process and makes it more reliable. Read more about Sitemaps on Top10wordpress.com, a wonderful website about WordPress tips and tricks.
Without a sitemap, it may take the search engines a long time to find all of your pages. They may never discover some of them. A sitemap is a simple tool that greatly increases the chances of having your pages indexed.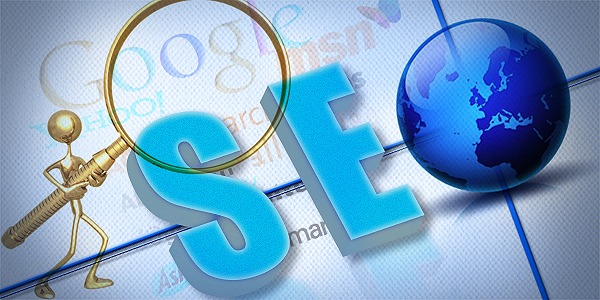 Another reason to use sitemaps is for the benefit of your human visitors. Your readers can only see a sitemap of the HTML variety. You have probably noticed that on many large websites, there is a link to a sitemap. When you click on this link, you see a list of all the pages on the site. This is very useful on sites that contain dozens or even hundreds of pages.
The Two Types of Sitemaps
Search engines as well as visitors can read HTML sitemaps, so it's a good idea to use one. If you're using WordPress, you can download sitemap plugins. A good HTML sitemap plugin is Kwayy HTML Sitemap.
XML sitemaps are strictly for search engines. They are also important because search engines can access these sitemaps faster than the HTML kind. These are created using a syntax that is specifically created for search engines. The leading XML sitemap plugin is Google XML Sitemaps.
How to Create Sitemaps
It's not difficult to build a sitemap, and you don't have to understand anything about programming to do so. There are free sites where you can quickly create a sitemap. One such site is: xml-sitemaps.com.
The easiest way to create sitemaps, however, is using WordPress. There you can simply download a plugin, such as the ones I mentioned above. To help clarify this I will go through the steps of installing a sitemaps plugin.
How to Install the Google XML Sitemap on Your WordPress Site
Step 1: Log on to your WordPress site and go to your Dashboard (on the left hand side of the screen).
Step 2:  Click on Plugins, then on  Add New.
Step 3: In the Search box, type in Google XML Sitemaps.
Step 4: Under the name of the plugin, click on Install.
Step 5: Click Activate.
Step 6: Configure the plugin. Under Settings, XML Sitemap should now be listed. Click on it. Most of the options will probably be checked already, and it's fine to leave them this way.
Even though this plugin is called Google XML Sitemaps, it will also notify other search engines about your site. The options for notifying Google and Bing (formerly MSN) should already be checked. There may be an option to notify Yahoo! about your updates as well. For this you will need to obtain an application ID if you don't already have one. Just click on the link to obtain this ID.
Keep Your Sitemap Updated
Once you install a plugin, you should also keep it updated. Sitemap plugins are updated fairly frequently, but it's up to you to install the updates. Make sure you log in to your WordPress dashboard regularly and check the Plugins section to find out which ones need updates. If you're using any type of plugin, it's always good to update it.
Conclusion
Building a sitemap for your blog or website is an important part of SEO. It's one of the first things you should do after creating a new site. If you are on WordPress, do check out the Sitemap plugin we shared about. If you need more tips on WordPress, do check out Top10wordpress.com.
In comparison to most other types of search engine optimization, a sitemap is a mostly automated tool that requires little effort once you install it. The only thing you have to do is set it up and update it once in a while.
The more often you update your site and the more content that you add, the more helpful a sitemap will be to your SEO efforts. Obviously, if you seldom add anything new to your site, there won't be anything for the search engines to index.
You shouldn't think of a sitemap as a replacement for other SEO techniques, but it's an important basic step you should take with every site you build.