Every startup needs money. Crowdfunding is the modern day mantra for budding entrepreneurs who want to secure capital to fund their dream projects and give their ideas wings.
Unless you're already loaded with money, chances are you will have to arrange for funds for your startup yourself, for which you may have to approach several sponsors. With crowdfunding, you can communicate your ideas, dreams, goals, and beliefs pertaining to how your venture is going to be successful to a number of donors/investors simultaneously.
Of course, doing so isn't going to be easy. It is a relatively new concept and most part of it is technology-based, so you will have to be technology-oriented, with a flair for communicating using different mediums of getting your message across, and be someone with a likeable (or relatable) personality.
Crowdfunding is a great way for budding entrepreneurs to reach out to a large audience and raise capital for their startups in the early stages of development. Not using this concept to your advantage would mean wasting the opportunity to acquire capital as well as public support.
Here are a few startup crowdfunding tips for those wanting to take the big leap, but don't know how.

Finding the Right Platform is Crucial
When you get your basics right, most of the other things tend to fall into place on their own. Before starting your crowdfunding campaign, take your time and put in a lot of thought into which platform you will be using and whether it will be suitable for achieving your goals.
It is advisable to do some research in this regard and see what kind of projects are receiving funds and what kind of people visit the platform you're interested in, instead of blindly choosing the most popular site.
Promising rewards or heavily discounted products as rewards for donations and delivering on those promises is likely to earn you a lot of support and goodwill.
Some startups choose to build their own platform, which may be a good idea as by doing so you will not have to share any percentage of your acquired capital.
Work on Your Business Plan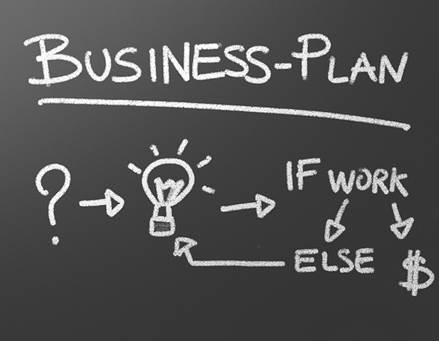 Before you start crowdfunding, make sure you have a robust and foolproof business plan in place. Make it compelling and convincing. Be articulate and keep things simple when it comes to explaining your mission, vision, goals and objectives to the audience.
Include a product video if you can. Tell your audience how your offering will make a positive difference to people's lives. Provide them with some solid, research-backed facts and figures to supplement your application.
Provide Solutions, Not Problems
When it comes to crowdfunding, the ideas that get the most support and appreciation are those where entrepreneurs are trying to solve a problem. If you have a product/cause that can solve a problem that your audience may be facing, chances are they will support you, making your crowdfunding efforts a roaring success.
Be Amiable
It is important that you come across as 'likeable' by your audience when you're crowdfunding. They should be able to identify with you and feel personally invested towards the success of your efforts. Try to look at them as supporters of your cause, rather than just investors. Tell them your story, your dream and the reasons behind what you're doing.
Once they see how passionate and committed you are to your idea, they will start believing in it too and help you spread the word to expand your audience base. This would lead to a more successful crowdfunding campaign.
Be Unique
While it is important that you're identifiable, you need to ensure that your crowdfunding campaign is unique and the content you put out in support of it is interesting and original. Your efforts should be directed towards giving your audience a reason to support you.
Using multiple social media websites to spread the word is the easiest way to do so. So do learn to use them to your advantage. Create posts and content that add value to the life of the reader and leave them wanting for more.
Make Time to Connect with Your Audience
Sufficient visibility on social media is critical to the success of your campaign. So take the time to build a relationship with those interested in your campaign. Various social networking websites allow you to interact with your followers.
It is important that you invest time in your campaign. Successful crowdfunding requires that you spend significant amount of time every day updating your followers, answering queries, busting doubts, and marketing to your targeted demographic.
Network with Influencers
By connecting to influential people in your industry, you give your campaign headway. Do try and reach out to people who have accumulated loyal followers and ask them to help you market your campaign.
The more friends/followers you have on social media, the greater the exposure your product/cause will receive, which will result in a positive financial impact on your campaign.
Be Wise with Budget Planning
You will do well in charting a detailed plan of precisely what are going to do with the acquired capital, and the same should be communicated to your donors. People will not invest their money with you unless they're sure that you have a sound strategy for how you will put their money to good use.
Stay on Schedule
Crowdfunding campaigns typically last for 30-40 days. Keep this in mind and plan your schedule accordingly and stick to it. Delays can lead to a lot of negative inferences. Make sure you are prepared for a brief, but powerful burst of effort.
Be Considerate of the Donors
You need to be considerate of and respectful towards your donors/investors in order to get them to reciprocate to you. Avoid bombarding them with repeated emails, requests or unnecessary news at all costs. It's a huge turn-off.
Balance your fundraising effort well so that you do not end up overwhelming your donors.
Conclusion
For an impressive crowdfunding campaign, create content that adequately reveals your story and markets your idea. You can appeal to a broad audience using the above tips and truly connect with your audience. Do not forget to have fun during your campaign knowing that you are keenly chasing your vision.
Dani Zaharie is the founder and president of HelpRaising. He focuses on helping organizations and individuals to successfully solicit major donors. He is @helpraising on twitter.