Starting an ice cream business can be very lucrative and such is the enduring passion for frozen desserts throughout the U.S, you can make money all year round and not just in the long hot summer months.
Like any business venture, you need to do your research and have a detailed plan of action in order to give yourself every chance of success.
Here is a look at some of the facts and figures you need to be aware of as well as the important points that you need to consider before you open the doors to your ice cream shop.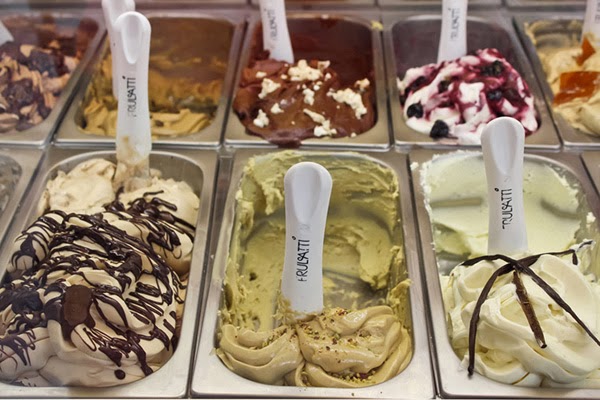 Franchise or independent?
One of the first decisions to make, is whether you decide to invest your money in an established ice cream franchise or whether you want to try and develop your own style and brand of ice cream retailing.
A franchise will provide a lot of the components needed in a ready-made package, so you will not have to think about the layout and design of your shop, as this will be part of what you pay your money for.
Starting your own business gives you a lot more freedom to sell what you want and the amount you invest in your venture is not fixed, as it is when you buy a franchise. This can help if you have a limited budget and want to open a store with the funds you have available to you.
Research
Do your local research and check out how many rival ice cream shops there are in the area already and also find out how many mobile businesses you will also be competing against.
You can get some useful information from sites like the National Ice Cream Retailers Association and also try to profile your target demographic using sources like Census Bureau statistics, so you know how many young families or other potential customers there are living within a close radius of your shop.
Suppliers
When you are putting together your business plan, you will need to know how much your supplies are going to cost.
Make contact with specialist suppliers such as Frozendessertsupplies.com, so that you build up a reliable supply chain and also establish what your cost of sales figures are likely to be, which will help you to calculate how much you need to retail your ice cream and other products for and how much potential profit you can make.
Licenses and permits
You will need various different licenses and permits in place before you can open your doors for business and to carry on trading once you have got started.
Contact your city or county business license division as well as your local health department, who will need to know that you are selling a food product like ice cream in an environment that is clean and meets the required hygiene standards.
You will also need to contact the Internal Revenue Service (IRS) and follow their How to open a business link. It can help to join a local small business organization, as they can often provide some helpful advice and give you access to support and networking opportunities with other local business owners.
Running an ice cream shop can be very rewarding and a great way to earn a living, you just need to check out all the information and have a plan, if you want to be successful and profitable.
Laura Cardin has been a part of the food service industry for most of her life. A passionate writer, she likes to research and share information for new business owners. You can read her informative articles on a variety of blogs and websites today.