Furniture and home decor choices have a great deal of influence over a person's mood. The color of walls, the arrangement of furniture, and the incorporation of natural elements all impact how a person feels when they spend time in a room. Read on to learn more about furniture, mood, and how to create your ideal atmosphere.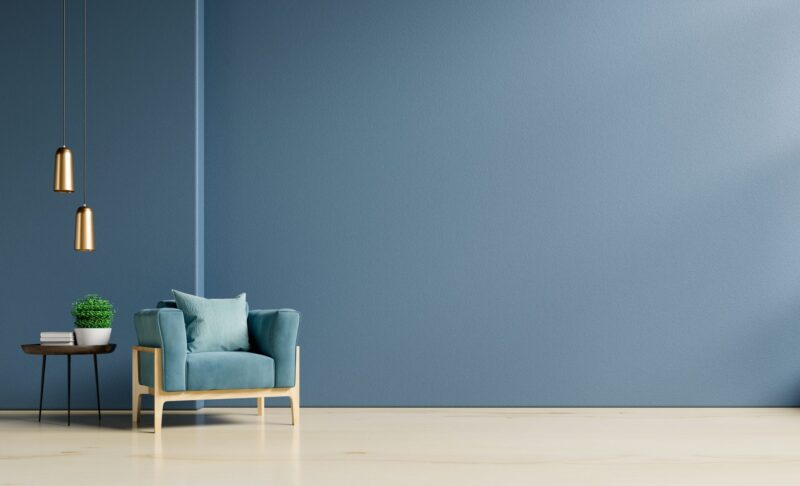 Color
The colors you choose for your walls, furniture, and accents have a significant impact on your mood. Different colors evoke different feelings and each brings their own unique energy to your space. When choosing a color scheme for your furniture, consider the daily mood you'd like to create for your family as well as how you'd like guests to feel while entertaining. Blue is a calming color, perfect for bedrooms and home offices. Consider placing a cozy blue chair in your office space to help promote relaxation.
On the other hand, red is known to raise a room's energy levels and is even known to promote anxiety. If you'd like to incorporate red into a room, consider smaller accent pieces, like a side table. Red decor items, like an art print or decorative lamp, are also great options.
Ergonomics and Safety
Ergonomics refers to how objects interact with humans in terms of efficiency and performance. You may have heard of ergonomically designed chairs, which fit the unique contours of the human body when seated. When your furniture is comfortable and allows you to perform activities without causing stress to the body, it also improves your mood. Ergonomic furniture also promotes creativity and helps you stay on task.
In addition to comfort, your furniture should also be safe. If you have pieces with sharp edges or older furniture with a risk of breaking, this could cause frustration and anxiety whenever you are in the room. If you share your home with children or the elderly, furniture safety should be a priority to protect your loved ones.
Natural Elements
Nature has a universal calming effect on human beings. After a day of walking outdoors or spending time on your favorite outdoor patio, you'll likely feel more relaxed and rejuvenated. The best way to bring nature into your home is through houseplants. Choose a large, dramatic tree to liven up a family room or formal dining room. If you work from home, consider adding an herbal plant like lavender for some aromatherapy.
If you don't have a green thumb, there are several low maintenance houseplants with minimal care requirements. If you have allergy concerns or simply don't want to care for live plants, adding lifelike artificial plants will have a similar relaxing effect. Even natural wooden furniture and accents help incorporate mother nature into any space.
Shapes and Positioning
The shape of furniture plays a part in the overall mood and vibe of a room. Furniture with sharp angles have a more masculine feel, bringing in elements of professionalism and success. Angular furniture also tends to feel more modern. Curved and rounded furniture carries a more feminine mood and evokes a sense of harmony and peace. Furniture with rounded edges is also ideal for nurseries and children's bedrooms due to safety concerns.
How and where you place your furniture matters as well. Aim to arrange your furniture around a specific focal point, like a fireplace or work of art. Placing your furniture in a symmetrical pattern translates into a balanced mood and helps guests feel more at home. If you need help finding the perfect piece of furniture for your room, take a look at customer reviews before you make your final purchase. Check out these 1StopBedrooms reviews to find out what people think of today's most popular items.