To create a blog is possibly the easiest thing in the world. It's also fun and games. But to turn your blog into a successful blog is a different ball game altogether.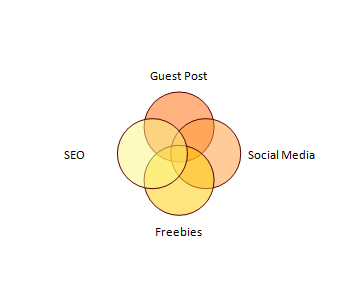 Your blog needs traffic
A successful blog doesn't mean making loads of money, though this may be one of your objectives. To be successful your blog need visitors – people who read your stuff. To get people to read your stuff you have to do many things besides creating a blog. SEO is one tool which you must use. In addition you have to spread the word around on social media , networking sites, participate by guest blogging on other blogs, inviting other bloggers to write for you, comment on social media sites as well as other blogs and do lots of other stuff.
Writing posts with SEO in mind
Our goal is clear. We want lots of traffic. You know that writing posts is just not enough. You have to write with SEO in mind. WordPress users must use any of the several plug-in which are freely available. Using proper Title tags, keywords and even description can be easily done with the support of these plug-ins. Some provide keyword density and other information on the fly which can be quite useful. As a result your blog gets a traffic boost.
Participating in social media
Successful bloggers are using social media like Facebook, Twitter and lately Google plus to spread the message. Every single post of yours must be promoted aggressively. There are several ways to make your posts go viral. One guaranteed way is to have faithful followers who are active in social media as well. Initially you may even consider paying for these services. More you promote your blog and posts; more will be the traffic coming your way.
Give away goodies and freebies
This is a time tested marketing technique. I am into selling book on Candida and I felt it would be nice to giveaway a small teaser book on Candida. I get many visitors who want a free download. Some go on to buy the actual book and this is my reward. Some blogs may have games, quizzes and puzzles in which people can participate and win prizes. This kind of activity builds up loyal visitors as against casual guys. Overall, there must be some incentive for people to come to your blog. A freebie is a big psychological candy.
Inviting guest posts and posting on other blogs
Some bloggers work in isolation as if they were planning to visit the moon. These guys must put their feet on the ground and welcome others to participate on their blogs. Guest bloggers bring lots of energy and media savvy with them. When they promote their post they in turn promote your blog. Their visitors become your visitors. Think about it – guests bring others along.
Conclusion
If you want a blog to become The blog you must vigorously promote it through various channels. More the merrier.
S Srinivasan is a tech blogger who loves to write on technology related to health and fitness. He is presently writing for several health and fitness sites including candida symptoms and threelac reviews.