Social media, the buzz phrase of the last few years, is here to stay. The utopian vision of what the Internet might become has surpassed even the most idealistic of early expectations. In contrast to printed media such as newspapers and magazines, the phenomenon that is social media refers to online media content that in some way garners participation, contribution and feedback from users. Social networks, forums, podcasts, blogs and content communities are all examples of social media communities where users share a common interest such as photography, travel or a favorite TV show.
Examples of social media include YouTube, Blogspot, MySpace, Twitter, Foursquare and Linked In, but the most recognized example is the social networking site, Facebook. Launched in 2004, by Harvard University student and now legendary Mark Zuckerberg, the leader of the social media pack has attracted over 500 million active users to a site that is second only to Google in global popularity. Over 50% of users access the site at least once a day, interacting with over 900 million objects like pages, groups and events.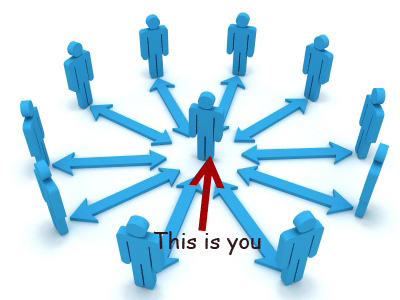 The unschooled business owner may consider Facebook and its counterparts to be a frivolous waste of time. That supposition couldn't be further from the truth. Facebook and other examples of social media presents business owners and brand managers with an unequalled opportunity to pitch their product or service to millions of users, reaping the benefits of direct collaboration with potential and existing customers.
Companies considering building a social media presence can't help but be inspired by some of the success stories coming out about how new brands have launched, old brands have been revived and incredible commercial success has been achieved. Here, we look at an example of how the power of social media can be harnessed for commercial gain.
'The Best Job in the World'
In 2009, the tourism board for the little known Hamilton Island in Queensland, Australia, launched an online search for a new caretaker of the island. The winner of the 'Best Job in the World' would fulfill a six-month post on the island, enjoying a $150,000(AUD) salary. The campaign was directed from Facebook with strategic complementary content made available on Twitter and YouTube. The relatively small marketing budget of $2.5 million, boosted by word of mouth and fortuitous public relations, attracted nearly seven million visitors to the official site, 35,000 video applications from over 200 countries and 9000 ticket sales. The global publicity garnered from this single campaign was estimated to be in the region of $390 million.
This incredible feat didn't go unnoticed in the marketing world, when the campaign achieved a clean sweep at the International Cannes Advertising Festival 2009. 'The Best Job in the World' was deemed worthy of the Grand Prix award in direct, cyber and PR categories. The campaign managers didn't stop there. The British winner, Ben Southall, toured the island and shared the whole experience through a dedicated video blog, regular tweets and Flickr album. Hailed as the most successful marketing campaign ever, tangible and lasting benefits for Hamilton Island include not only increased tourism, but also greater commercial interest and new partnerships with travel and flight providers. The impetus to keep going remains to this day, with the latest offerings being the 'Best Expedition in the World', a blog following Southall's exploration of the Great Barrier Reef and the 'Vitamin Me' campaign. Interested parties are invited to submit an entertaining blog post to the Asia-Pacific b
log advertising community, Nuffnang Australia. The winner will receive a $5,000 holiday to Queensland. Far from flogging a dead horse, this campaign uses fresh and new ideas to keep the momentum and excitement at fever pitch.
Every Brand Can Find Their Own Hamilton Island
Admittedly, not all companies have the splendor of Hamilton Island with which to entice users, but lessons from this marketing strategy can be applied to campaigns of all shapes and sizes. The key thing to take away from this success story is how social media was used to achieve such impressive results.
The first thing to remember is that budgetary constraints need not make an idea a show-stopper. Marketing conducted online through social media has the ability to scale a campaign to dizzy heights. An advertisement in a newspaper or magazine is tomorrow's recycling, whereas a clever video campaign, Facebook page or blog will last significantly longer and be seen by potentially millions more users. The main point is to have something credible and believable to offer. The benefits of a good story know no bounds.
By all means, measure traffic, but it is important to initially focus on providing great content as opposed to how many people will see it. If you create unique and interesting content, just one Facebook user who likes what they see may share it with an average of 130 'friends'. If ten of those friends did the same and so on, you'll soon be in front of thousands, if not millions of prospects. As Kevin Costner was once told, 'Build it and they will come.'
Social media presents businesses of all sizes with an attractive opportunity for commercial gain.
Laney Jackson is a full-time writer from New York City. A self-confessed social media expert, she satisfies her thirst for knowledge with an addiction to online education. She enjoys strong coffee and spends far too much time on the Internet.