It looks like the 21st century is being run, managed and controlled by social media. Apart from everything else, it's emerged as a powerful and robust marketing tool. While its efficacy as a marketing tool cannot be denied, quite a number of businesses have also started incorporating its use to improve workplace collaboration.
They are making innovative use of the various social networks to build internal lines of communication between teams and strengthen ties at the workplace. Making social media an integral part of team-building tactics fosters stronger relationships between employees and ultimately leads to improved decision making. According to a Microsoft report, 42% of employees say that using social tools has resulted in better workplace collaboration.
Let us here have a look at 7 innovative ways startups can improve workplace collaboration with social media: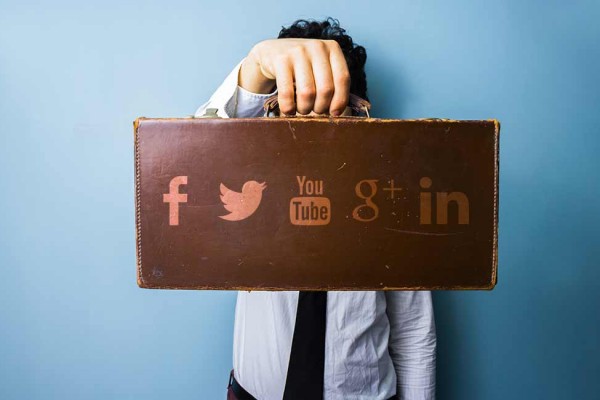 Facebook as a Collaboration Tool
Startups are all about great ideation. It's a group of like-minded people who wish to share ideas and breathe life into the ones that hold most promise. But for this to happen, all employees need to be on the same page to ensure the ideas they are throwing at each other meet the startup's objective. More importantly, they need to stick to a seamless process that ensures their nebulous ideas take solid form.  Rather than investing in an expensive project collaboration tool for this purpose, they can use the services of Facebook Groups.
For e.g. Say you are a start-up with 4-5 employees that needs to collaborate on a web development project and wants an affordable way of managing, controlling and monitoring the activities of various team members. This includes holding team meetings, where a problem is discussed and solution is voted in – Facebook Groups helps you ensure this happens.  Facebook Groups: A Great Collaboration Tool is a great read on the subject.
Tweeting your Way to a Collaboration
If you are talking collaboration at the workplace, you don't really think of Twitter. How can you collaborate with 140 characters at your disposal? But that's just it; Twitter is far more than just a tool for broadcasting information. If startups use it innovatively, it can be a tool for instant collaboration.
You can create a Twitter Group and start sharing ideas, suggestions amongst the group members.  By creating dedicated accounts, sending protected tweets to people who are a part of your project and using hashtags specific to your business projects helps you convert this micro-messaging tool into a cutting edge project micromanagement tool.
Voice over IP
Skype primarily is seen as a communications channel, but the fact that it makes seamless communication possible means it can be converted into a great collaboration tool.
Today, many startups draw on top talent across geographies, to ensure they work with only the best people. In such cases, their workplace is made up of diverse distributed environments. Skype acts as the bridge that connects them. With Skype, distance isn't a barrier to regular communication and collaboration. It's free and it works well for text, audio and video chats. You can use group video chats to have a team meeting with members who might not be in the office, working from home, or might be sitting in a different country.
Another way you can use Skype to collaborate with co-workers is by using its desktop sharing feature. Imagine a scenario wherein team members are working on a particularly difficult phase of a web design project; a particular team member is stuck and what's more he/she is working remotely. You could use Skype to access his/her desktop and solve the problem.  This is real time collaboration at its best.
File Sharing and Editing in Real-Time
Think collaboration, think Google Drive! Use it like your workspace and storage area that allows you to collaborate with different people who are either working on different files or the same file you are.
You and others can make edits to a particular file at the same time. It allows co-workers to see each other's changes to documents keystroke for keystroke. If more than one person is making changes to a document, a colored cursor follows each person's changes; this person's name is above the cursor so there is no confusion about which team member is making these changes. Google Drive offers plenty of features that enhance collaboration, for e.g. its group-chat facility helps co-workers chat in real-time, as they work on a document.
Forums as a Platform for Collaboration
Forums are a great way of sharing information, giving opinions, discussing and interacting with other co-workers for start-ups that employ a remote workforce. But for this to happen, you need to create a custom forum. This isn't as expensive as it seems; you can use free platforms like ZetaBoards, Moot etc. to create forums for free.
Create project centric message boards and/or groups to collaborate with team members. You could even create a sub category for a public discussion, which can be used as a crowdsourcing tool for getting ideas, feedback for an idea or a product or just for enhancing brand awareness.
Your very own Social Network
Yammer is a low-cost collaboration tool; think of it as your very own social networking tool that helps you and your workforce communicate, share ideas, ask questions, receive feedback, edit content and plan events.
Unlike public social media platforms such as Twitter, Yammer only allows members to connect with other members who belong to the same email domain. This unique feature provides corporate employees with the ability to communicate privately, using a graphical user interface (GUI) that resembles Facebook.
Social Applications for Collaboration
Tracky is a social collaboration and project management tool that helps you perform, manage, and monitor a wealth of activities through one common platform. This includes to-do lists, shared calendars, live chat, task management, cloud-based file sharing, and use of Google Drive integration, amongst various others. The task-management platform lets users sign up and work publicly or privately. Employees can also blend their social network accounts onto their Tracky page for easy access. Tracky is best-suited for an SMB/Startup that is looking to converge its email, chat, task collaboration and file-sharing activities.
The more effective a startup's collaboration with all stakeholders of a project, the better is the chance of its handling a project successfully. This in turn improves profitability.  If you are a startup, you don't need to make any investment to achieve seamless collaboration. Just making innovative use of the available ways, means and tools will do. The 7 ways mentioned here will definitely help you get started on the right track.
 Author Bio:
Jon Reiter is the Founder and CEO at Epic Web Results – A Law Firm Website Design Company focusing on website design, search engine optimization, law firm blogging, and local geo marketing.