While your phone can't entirely replace your desk, many freelance bloggers are now using their smarthphones to write posts, jot down ideas and stay connected with their readers. In this post you we will highlight some of the most importance apps that any freelancer should be using.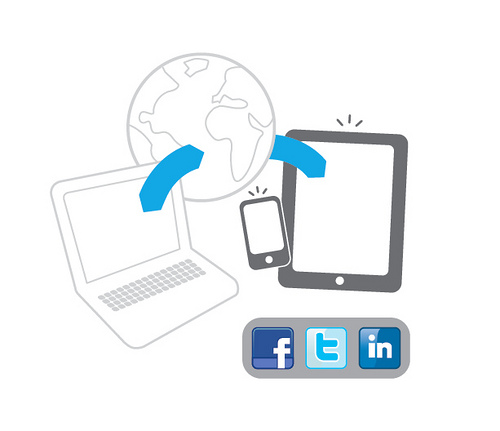 Read Also
5 smartphone apps for freelance bloggers
Most freelance bloggers I know have the problem where they set down to write for their blog and for some reason or another have no inspiration then when they're having a drink with friends and an idea suddenly springs to mind for a blog post…but really do you want to mess around looking for a pen and paper? Thought not. Evernote is a great little app for freelancers and bloggers alike where you can record your thoughts, notes and ideas no matter when and where you are. You can even record videos and pictures and save those as notes with annotations. The synchronisation with the online tool is convenient as you have access to your saved data at all times. Tagging can also help to maintain an overview and to categorise your notes.
If you don't use Twitter, you should be. But to get the most out of Twitter, you need an efficient application like TweetDeck which is available as both an app and a desktop version. It helps to keep lists of tweets concerning a particular topic or search term. This allows you to be in the know about certain topics at the same time as knowing what is being said about you and what your followers have to say.
WordPress is undoubtedly one of the most popular CMS blogging platforms and it also has an app to easily allow you access to your Dashboard when you are on-the-go, giving you the flexibility to add new posts, check and respond to comments when you are away from your computer. This is an essential app for a blogger who is always on the go and wants to fit their blogging in while away from their desk.
While all the above apps revolve around writing and research, Analytics App allows you to analyse how successful you are in blogging. Analytics App allows you to be updated on your blogs progress throughout the day, so you can check which posts are receiving the most views and what keywords are generating the most visits.

Timer Pro Lite
This is perfect for a blogger who has limited time or who has trouble writing a post in a designated time. If you schedule a task and a time limit to do it, chances are you will be able to do it with the countdown clock, since you will be motivated by the clock to do it in the time you have set yourself.
All of the Smartphone apps are indispensable for any freelancers but of course you may already have some that work for you or you might like to try some of the above apps as they could make a real difference to your freelance blogging career.
Chloe is from Twago, Europe's largest pan-European platform where freelance graphic designers, programmers and translators can find work. Chloe is a graduate with an interest in how graphic design professionals can optimise the use of social media and apps to bring their ideas to a wider audience.