The jQuery-based sliders are becoming really trendy and popular nowadays, that´s why Shock Family team has developed one of the most awesome and complete jQuery Slider.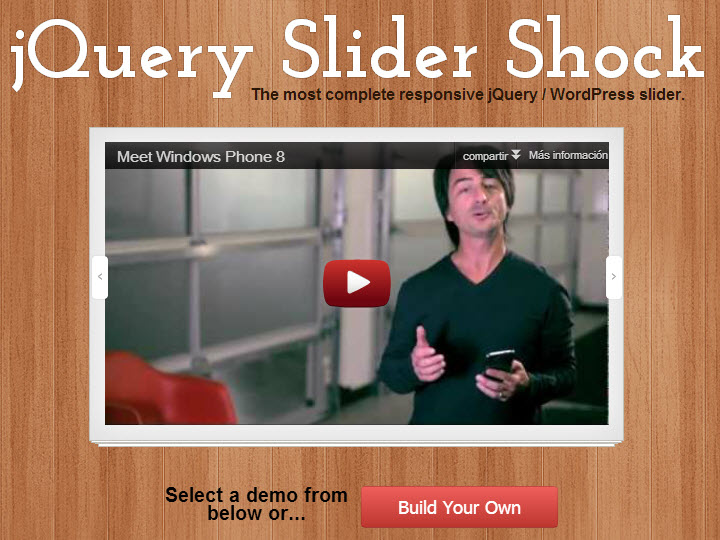 Checking in depth, you will find a lot of features, enough to get amazed; it has both, responsive and fixed width, it's size is absolutely adjustable, you can include content from many external sources, like Youtube, Twitter, Instagram, Flickr, Vimeo, RSS, among others, and don't forget about the several sources for WordPress such as: custom post types, custom taxonomies and featured posts; thumbnails can be placed in any side of the slider,.The titles, captions, fonts, images, colors, backgrounds and patterns are customizable, 30+ skins and effects to mix up and have fun, and also you can place more than one slider instance, it's up to your own. There is full documentation and support available both, in English and in Spanish.
I'm sure you will go ahead right now and check this great slider out, developed by the same creators of WordPress Theme Generator.