Internet marketing has been one of the most valuable resource for promoting ecommerce websites and strategies. There have been innumerable marketing techniques and strategies, starting from email newsletters to partnerships with affiliates online, which led to the growth of a business. In order to understand the process of growth of an online business, it is imperative to understand what are the options available for selecting those strategies for a company. In the competitive world and internet marketing scenario of today, there are several marketing channels to invest in for getting optimum returns and benefits.
There are some basic steps to be followed in order to proceed with ecommerce software marketing and promotion. The steps begin with the usual SEO, PPC, Email Marketing and Affiliate Marketing. These 4 techniques have been indispensable to the growth of ecommerce marketing and promotion. How these techniques have contributed to promotion and marketing of ecommerce sites is explained below:
SEO (Search Engine Optimization)
SEO is something the virtually everyone is interested in when it comes to the promotion of their online business. In general, SEO processes involve crucial processes to ensure that a website, when launched, is organic (which means free) and generate higher points on the search engines like Google, Yahoo and Bing. Irrespective of the investment on your website and how well it has been made, without proper implementation of SEO techniques, it is unlikely that your website will be noticed. Therefore, a strong SEO strategy is very important. Using relevant keywords to create content of the website and building links to the content within a site is important for generating business.
Companies that have physical addresses are also exploring the local SEO channels. The main objective here is that the location should be verified and proper keywords should be used and optimized in such a way so that they are related to the business.
PPC Advertising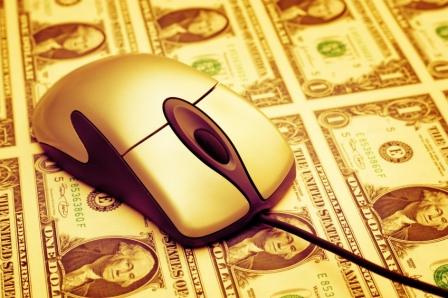 Online marketing has come to life with PPC (Pay Per Click) advertising. PPC targets the keywords and bids on them so that the advertisement of your ecommerce store appears on the results of search engines. This may sound simple, but it is not. Any PPC advertisement campaign can be very expensive and it is also imperative to learn the proper use of keywords for this purpose. If used judiciously and strategically, it can generate huge traffic for any ecommerce store.
Email for Marketing
Email has always been the most loved source of internet marketing. It helps in targeting a broad customer base and bringing in potential customers. Sending out emails with the details of new deals and business offers in the form of newsletters or promotional announcements can generate interest in customers. Email marketing is more beneficial in cases when the custom groups have been segmented. Segmentation helps in including product reorders as well as supply replenishments that contribute to promotional strategies.
Affiliate Marketing
Affiliate Marketing has been one of the most effective ways of driving more traffic to a website. The only catch about these websites is that you have to pay for your performance through a commission after your website sells something. As your ecommerce platform executes an affiliate program, affiliates (your publishers) will have access to all the advertisement tools, including text links, ads and product feed. The affiliates earn more profit through this, while your website gets better exposure and visibility.
How Social Media Channels Came into Existence?
The basics of ecommerce marketing remain the same. However, there have been many changes in the ways in which ecommerce marketing now carried out. For instance, the concept of ecommerce marketing has been combined with the Social media Channels to generate awareness. Social media is probably the strongest marketing platform in the world today that can promote any business.
Social media is a dynamic and strong platform for most online businesses in the world. It gives you the ability to bring your business to spotlight through simple marketing techniques and advertisements. You are given a better and larger than life platform to interact with various segments of customers and participate in their community of different brands. You are also allowed to use ecommerce marketing strategy to the optimum to spread the business, generate awareness of the products and the services available and build your own social community for the business.
Through social media channels like Facebook, Twitter, Google+ and YouTube, your business and its culture is better exposed to the common mass. You can speak about your products and allow customers to come back and grab their goodies and services. With online marketing and the social media coming together, barriers have been broken. It has allowed several groups of customers to come down to a realistic and reliable forum and voice their opinions about products and services. With your engagement in the social media channels, you can now make connections instantly, which will allow you to reach out to your target audience base easily and quickly.
The Channels
Social Network – Facebook, Twitter and Google+
Social networks are the liveliest and the most active social media platforms for promoting any business. By placing advertisements and promotions on these channels, it will be possible to increase leverage of business beyond limits. It's just a matter of time, and you will see how your business grows. Social media is more powerful than any other tool for promoting a business. Social networks like LinkedIn are also becoming popular. YouTube is another great platform for promoting businesses.
Ebay
Ebay is probably one of the oldest product marketing channels that locates online customers to buy its featured goods, in order to make money. It is basically a shopping or more rightly an auction website that allows the users to sell and purchase various goods and services from any part of the world with the use of online tools.
Ebay is suitable for auctioning any item, unless and until the item is not restricted on the website and not defying the terms of ebay. People can make their goods listed on the ebay website and as soon as the members noticed a new product the auction starts. Being a trusted auction website, the products featured on it automatically gets relevant customers. It is one of the most effective ecommerce and marketing channel on the internet so far.
Amazon
With headquarters in Seattle, Amazon is the largest retailer in the internet world. Like Ebay, Amazon is also among the earliest ecommerce websites that has now launched separate websites for different countries, to cater the needs of people living there. The website has a huge shipping network spread in certain parts of the world for safe delivery of goods. The product range at Amazon was initiated with books, but now an assortment of goods including electronic items, furniture, merchandise, toys, games, software and even food items are successfully sold on it. As far as the Amazon selling is concerned, 'Amazon Associates' or marketing affiliates are drawing 40% of the sales. Some 'third party sellers', who generally sell Amazon products are also responsible for gaining a huge sale amount for this successful ecommerce site. All associates and third party sellers receive commission or rewards for each referral they made to Amazon, if the referral turns into sale.
Amazon members also do effective marketing of the products available on the website by putting an Amazon link on their respective websites. However, there are certain other ways such as e-mail marketing or newsletters that helps in increasing the Amazon sales. So, probably this is also one of the best marketing channels for your business.
With effective online sales network and product delivery system, all marketing channels on internet are effectual in their individual fields. However, it is necessary to analyze all the facets of the online marketing channel prior to selecting one for your business.
Mark Wilston is a Content Writer and marketing professional working with pixelcrayons.com (a reputed Web & Mobile Application development company). He loves to read and write different blogs related to web design and technologies. Contributing in a blog post aids him spreading the words online with a new set of people. Follow on Twitter