The perfect summer vacation looks different for everyone – some people might dream of a beach holiday, while others' ideal destination is one full of thrilling activities. Whatever kind of summer getaway you are planning, there are certain items you always need in your suitcase to ensure you are safe, healthy, and prepared. The next time you're jetting off toward endless sunshine, here is what you need to pack.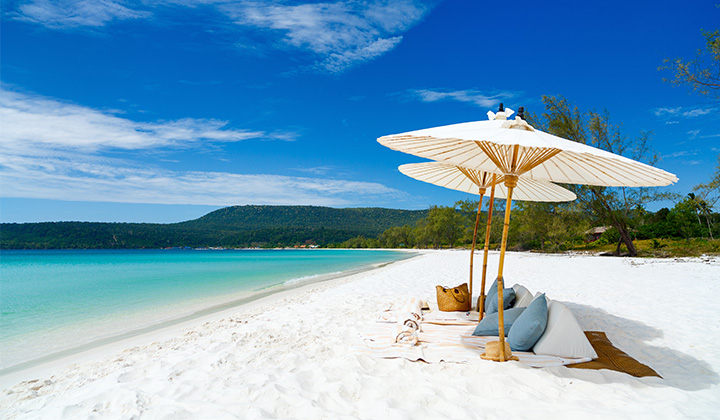 The Important Documents
You won't get anywhere without your passport, transport tickets, and insurance. To make sure your summer vacation goes as smoothly as possible, prioritize putting all your important documents in your hand luggage. To go alongside this, you should also book as much in advance as possible, because this way, you'll have more time to enjoy the sunshine. You'll probably remember to book your hotel and flights, but don't forget things like airport parking – use ParkOn to find the best deals.
Clothes
When it comes to packing vacation clothes, most people land on either two sides – forgetting the most important items or packing so much that the suitcase looks like it's about to pop open. Aim to be the person in the middle by packing just enough to cover you for the duration, with maybe one or two spares just in case.
You will need t-shirts, shorts, underwear, swimsuits, pajamas, sweaters, and, of course, summer accessories. Take a note of everything you plan on packing a week or so before you go to make sure you don't forget a single item.
Toiletries
Toiletries will most likely take up a large section of your suitcase. Some of the essentials you should never forget include:
. Sunscreen
. Medications (painkillers, prescriptions, etc.)
. Deodorant
. Toothbrush and toothpaste
More often than not, hotels provide toiletries for you to use, but it's better not to rely on this.
Electronics
The last thing you want is to reach the airport only to realize you have left your phone at home! Ensure this doesn't happen by making a list of all the electronics you wish to take with you on your vacation. That could include your smartphone, your laptop, and a camera. Don't forget the chargers!
Poolside Essentials
If you're planning on hitting the beach or lounging by the pool, make sure you take all your poolside essentials, including some towels, sunglasses, a range of swimwear, and maybe even an inflatable.
Comfort Items
Just because you're planning a jam-packed summer vacation doesn't mean you can't bring a piece of home with you. In fact, on the days you feel overwhelmed by the sun or a little homesick, having a good book to sink into or your favorite hoodie to lounge in can make you feel better almost instantly. Only you know what your comfort items are, so add them to your list to ensure you remember them.
Having a packing list is an essential part of traveling. By staying organized, you will have the freedom to enjoy the pure white sand and the poolside bars.