From artificial intelligence (AI) and virtual reality (VR), to blockchain and 5G, technology is continuously advancing around the world. Here in the UK, the tech sector is also thriving at the moment, despite concerns over how Brexit will impact the industry alongside issues caused by the pandemic. That naturally means more jobs are being created, so if you're looking for a career in the tech world, you're in luck. Hiring is currently at its highest level since 2016, with roughly 100,000 tech vacancies posted each week.
However, although there's plenty of roles to go around, you'll need a number of relevant technical skills to secure a job. Specialised knowledge in different areas, such as IT, research and cyber security are just a few examples of what might be listed in a job description. More specifically though, here are four of the most sought-after technology skills that recruiters look for on an application.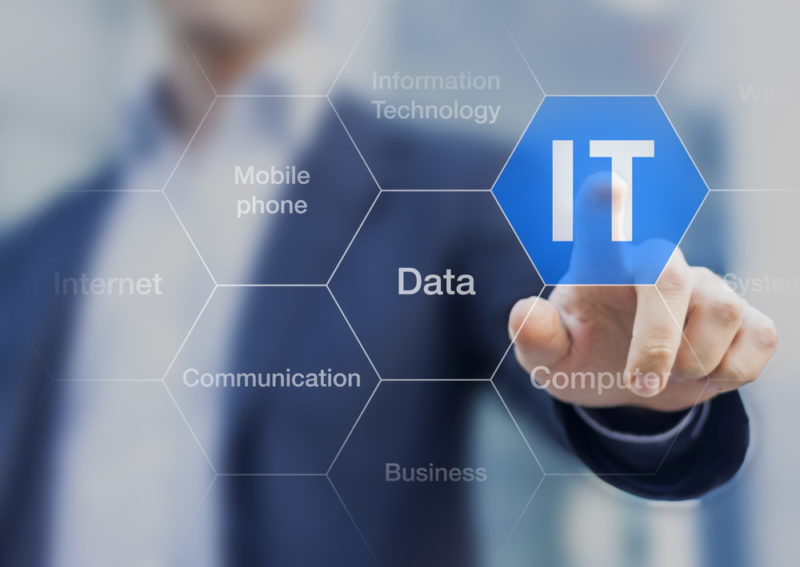 1. Database and data pipeline automation expertise
Data-driven decision making is a key part of business, enabling companies to use information to their advantage. Due to this, demand for skilled individuals in the tech industry is surging. Many businesses nowadays utilise multiple data pipelines, like SAP, SAP HANA and Amazon S3, for handling large volumes of information and performing data analysis. This is a set of actions that combines raw data and moves it to one specific location for storage and analysis. Automation of these pipelines is essential for freeing up time for staff, enabling them to focus on more important projects and utilise their creativity instead of working on repetitive tasks.
However, implementing such tools into the workplace is only beneficial for businesses if employees are equipped with the right skills to make the most out of them. As such, data analysts and scientists are at the heart of the data landscape. A quick job search on LinkedIn produces a high yield of results — almost 14% of jobs in data science increase every year. This goes to show that employment in this sector is plentiful.
SAP training, for example, is incredibly transferable and can lead to jobs in various departments, including finance, HR, development and technology, marketing and communication, and sales. It's an exciting field offering high salaries and impressive progression — as SAP recruiter Eursap states: "Careers in SAP provide opportunities in the fastest-growing industries". Meanwhile, businesses using Amazon data pipelines also require specifically-skilled engineers, with those in AWS (Amazon Web Services) DevOps roles needing deep understanding of continuous delivery (CD) theory and concepts, infrastructure as code tools, automation, and more. Considering LinkedIn is reporting that the DevOps Engineer position is the most in-demand for 2022, these skills are very desirable.
2. Popular programming languages
Computing is a big part of our day-to-day lives, which is why many recruiters look for people with skills in software development and engineering. There's an increased demand for candidates with expert knowledge of the most popular programming languages, especially JavaScript, Java and Python. Six in ten recruiters see a strong need for these three in particular, with 62% of managers seeking staff who can code in JavaScript as this is the standard programming language for the web. Meanwhile, three billion phones run on Java, as well as 125 million TVs and 89% of desktop computers in the US — you can see where the demand comes from.
If you're looking for a place to start, Python is a relatively easy language to learn, and it's often used within software development since it's simple to read and provides English-like commands. Though, as technology is constantly advancing, so are programming languages and the need for them. Those seeking roles within the tech development industry should therefore demonstrate expert knowledge of multiple languages. Considering the software engineer position is expected to grow by 22% in the next ten years, this coding experience will prove to be a great advantage in such a competitive field.
3. Governance, risk and compliance skills
The last few years have seen the tightening of privacy laws around the world, such as the General Data Protection Regulation (GDPR) in the EU. This has upped the need for compliance within organisations, with the demand for governance, risk and compliance (GRC) process skills increasing by 4% as a must-have.
As businesses continue to work from home, compliance, risk assessment and control is even more important as staff use different devices with varying levels of security. For the finance industry in particular, hiring people with these skills is a big priority. Previous banking crises have led to companies increasing their compliance and risk management, including HSBC and Morgan Stanely. However, there's a supply problem — there simply aren't enough qualified candidates for the roles, which is why they're so heavily sought after. Companies are working hard to adhere to compliance regulations, and as such, recruiters are on the lookout for individuals with the right skills for this job.
Those wanting to work in this kind of role must have a strong knowledge and understanding of privacy laws and regulatory guidelines, as well as compliance standards, policies and issues, making industry experience key too. They'll be responsible for ensuring an organisation complies with these rules to prevent any hefty fines, legal issues or reputation damage.
4. AI and MLOps skills
Job vacancies in artificial intelligence (AI) and machine learning operations (MLOps) are on the rise. The technology industry shows the power of AI in everyday life (think Siri and Alexa), so it's no surprise that many companies are seeking skilled candidates in this area. Not only that, but the pandemic has accelerated the speed of digitalisation, something that has altered how businesses interact. This means many more have identified AI as a significant competitive advantage. Consequently, recruiters are on the hunt for staff boasting advanced skills in mathematics, statistics and programming. A report by research agency Ipsos Mori revealed that close to 110,500 job openings posted in 2020 were related to AI, which is more than double the number registered in 2014. However, over two-thirds of businesses admitted they struggled to find candidates with the right technical skills to fill the positions. This is likely because it requires a deep understanding of AI concepts and algorithms, programming skills, and familiarity with software.
Machine learning jobs have been cited as the third most sought-after role within AI. In fact, the number of machine learning positions has jumped by almost 75% over the past four years, and the market is expected to be worth nearly £23 billion by 2024. Training for AI-related roles takes time though, so there may be a three to four year lag in qualified candidates, which is a big problem for recruiters. As such, business leaders are banking on current employees to teach themselves the necessary skills to advance by undertaking courses to develop their expertise.