As early as the 16th century, embroidery has been made for every royal's clothing. It may have been referred to as needlework during the medieval period. However, the exquisite craftsmanship says it is far more than just needlework. With this, it can make the most boring fabric into a colorful and lively one.
Back in the days, it would require you years or even would need to travel to other places, to learn from those who have been masters of embroidery. Since you are already here today in this modern time, learning the different stitches as well as embroidery designs is made easier for you.  You can just browse tutorials on the web and continue learning.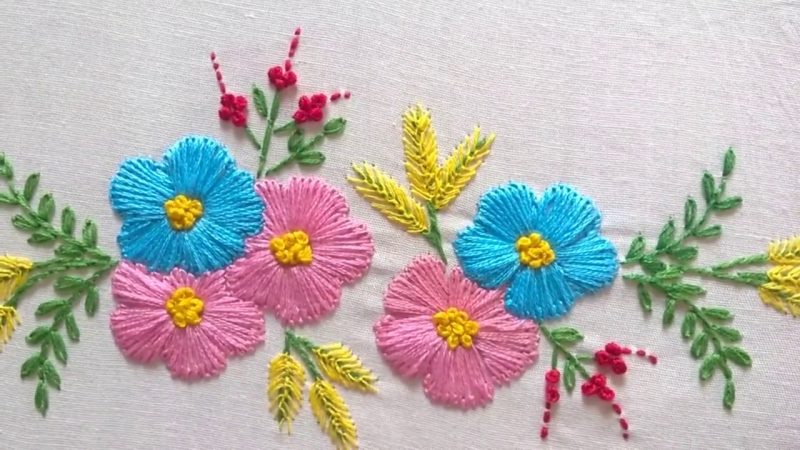 Embroidering Success
Now that you have already mastered the basics, it is time to work on embroidery designs. Whether you are still in the beginner or an experienced one, finding for inspiration for a design can be challenging. Well, that is just one of the many things that hinder a successful embroidery work. To avoid any further delays, here are the tips to help you create a great design in embroidery:
Fine lines – when you needed to work on an image with fine details, this is where the real challenge begins. Once it is embroidered, a dotted line will be seen on the garment. This is the result of the single thread being weaved through the fabric. It may be fine, but it is unacceptable especially if you are aiming to translate the image's fine details. It is highly recommended to increase the line's thickness to solve this.
Font Size – when embroidering embroidery designs letters into a fabric, remember that the minimum size should always be "1/4" tall so that the letters of lower-case will be in font size "11". This height rule should be applied as there are limitations when it comes to the thickness for both the thread and the needle. No wants the quality of their embroidery to diminish. Don't let that needle unable to find its way out of the seam. Never forget this height rule.
Doubting Color gradients – if you have an advance embroidery machine, there is no problem in doing letters or images with color gradient requirements. Thick color threads are often used to create that embroidery image. So, imagine how the piles of the solid thread will be needed to give that color gradient. The result would be a chunky looking image. To ensure high quality embroidery designs, make the colors simplified.
Image type and size – even if you are using a digital type of embroidery machine, the result will always depend on the image chosen. The image should be in its highest resolution to ease any issues when you need to resize. Use the proper file format of the image for easy image conversion.
Material – some images are embroidered in a particular type of garment. Better take note of those various fabric types that you should and should not use in and for embroidery.
If you want to create high quality embroidery designs, make sure to follow these tips and continue improving your embroidery skills.